Do you want to know about millet? Are you struggling to include them in your daily diet? This post will give you all details about millet, millet types, and millet recipes that are so easy and delicious. And these millet recipes can be your breakfast, lunch, and dinner.
Contents
What is millet?
Millet is a gluten-free ancient cereal grain that belongs to the grass family "Poaceae" (1). It is an excellent alternative for people allergic to gluten or who have celiac disease.
Millet is widely grown in Asia and Africa. And millet is a staple food in many parts of the world. The Food and Agriculture Organization of United Nations has declared 2023 as the International Year of Millets (IYM 2023) (2) to promote millets and bring awareness about millet nutritional benefits.
What does millet taste like
Millets have a mild nutty taste. And they are slightly sweet and absorb flavors well. They go well in both savory and sweet dishes. In general, millet has a pleasant and versatile taste that can blend with different flavors and cuisines. So you can make soup, pilaf, porridge, or even bread.
Millet types
Typically, millet is categorized into two types: large and small millets. Sorghum, pearl millet, and finger millet come under large millet. And other millet like Foxtail, Barnyard, Proso, Little, Kodo, and Browntop millet come under small millet.
Sorghum millet
This is the most popular millet variety, called Jowar, Jonna. Sorghum, widely cultivated across the world, is a versatile grain. From porridge to beer, you can make anything with Sorghum. Sorghum flour is widely used to make various baked goods like bread, muffins, and pancakes. You can also use this to thicken the soups and stews as a replacement for plain flour.
Pearl millet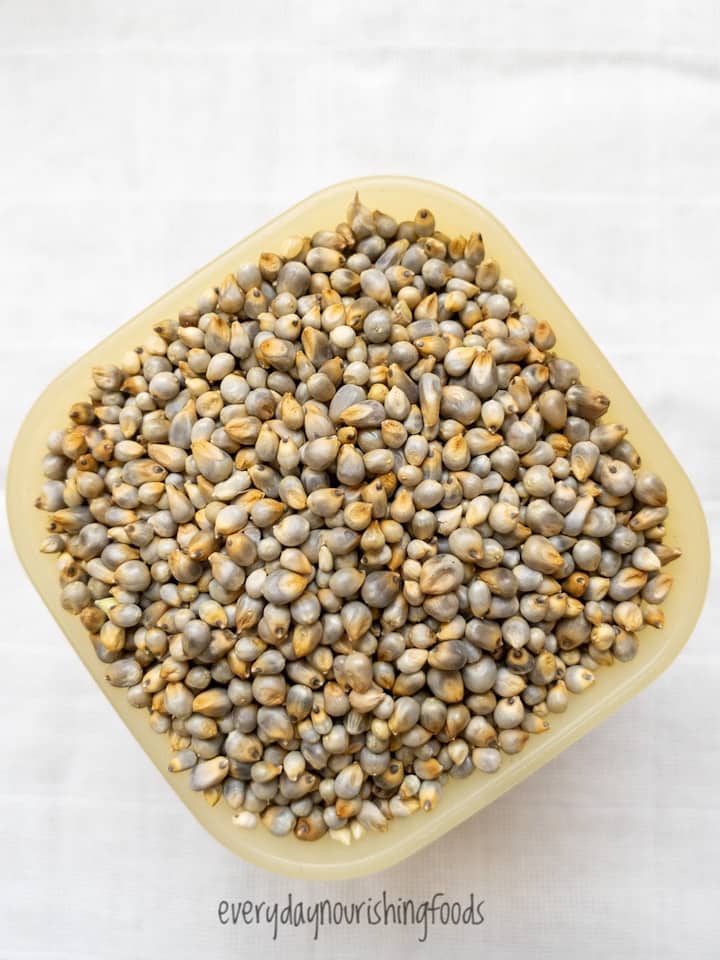 Also called Bajra or Sajja, it is mainly grown in semi-arid regions. In India, this millet is mostly consumed in winter as it is heaty. Unlike other millets, these have a bitter aftertaste. Usually, pearl millet flour is used to make flatbread or porridge. And whole pearl millet is used to make Khichdi in winter.
Finger millet
Also known as Ragi, it is popular in India and parts of Africa. Finger millet porridge (Ragi malt) is a popular drink that is consumed as breakfast. Usually, this millet is consumed as flour either by sprouting it or directly milling it. And using finger millet flour, we make flatbread, porridge, laddu, and soup. You can also use this gluten-free ragi flour to make pancakes, muffins, and bread.
Proso millet (Panicum miliaceum)
This is widely grown in many parts of the world. The hulled millet we get in most stores is of type proso millet. It is typically light yellow and ideal for making porridge, polenta, and pilaf. Depending on how we cook millet, it will be fluffy and makes excellent pilaf or salad, and can easily replace rice or quinoa.
Little millet
Also called Sama or Samai, it is widely grown in India. This millet is ideal if you consider replacing rice with millet in any recipe. It is small round grain, white in color, and when cooked properly, will be fluffy like rice. And this little millet will almost taste like rice.
Barnyard millet
This is similar to little millet and will be perfect for replacing rice in any recipe. This has a pleasant nutty taste like other small millets and is widely grown in India. Barnyard millet will be ideal for making porridge, pilaf, salad, and polenta.
Foxtail millet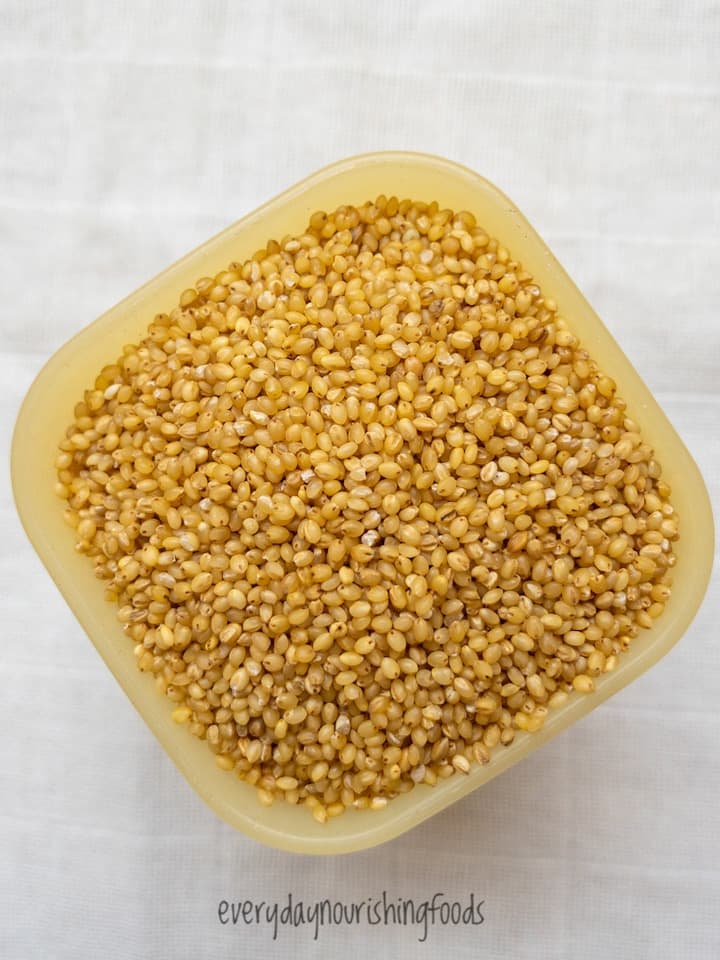 This will be similar to the Proso millet, called Korra, Thinai. This small, round, yellow color grain will be fluffy when cooked and can replace rice in any recipe. This is widely grown in India and China. And is the second-most widely planted species of millet (3).
Kodo millet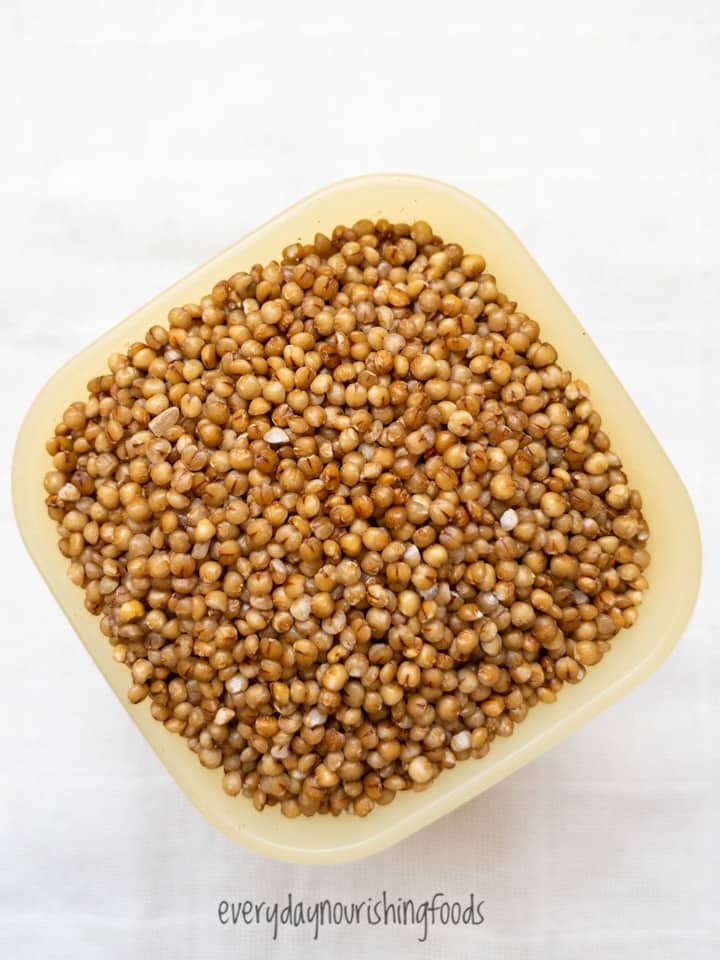 Also called Varagu, Arikelu, it is light brown in color. This millet is primarily grown in Nepal, India, and other Asian countries. As Kodo millet is nutty and slightly chewy than other small millet, I prefer using this millet to make Idly and dosa.
Browntop millet
Also called Korale, Anda Korralu is primarily grown in the South Indian States. The size and shape of this browntop millet are like foxtail millet, except the color is brownish. They have a nutty, earthy taste and taste best in soups and stews.
Millet recipes
Here are some of the millet recipes that I posted on this blog.
Looking for a quick, simple, and nutritious millet salad recipe? Look no further! This vegan and gluten-free millet salad is packed with the goodness of fresh vegetable. It's perfect for breakfast, lunch, or dinner, making it a versatile and satisfying dish for any time of day!
CLICK HERE FOR THE FULL RECIPE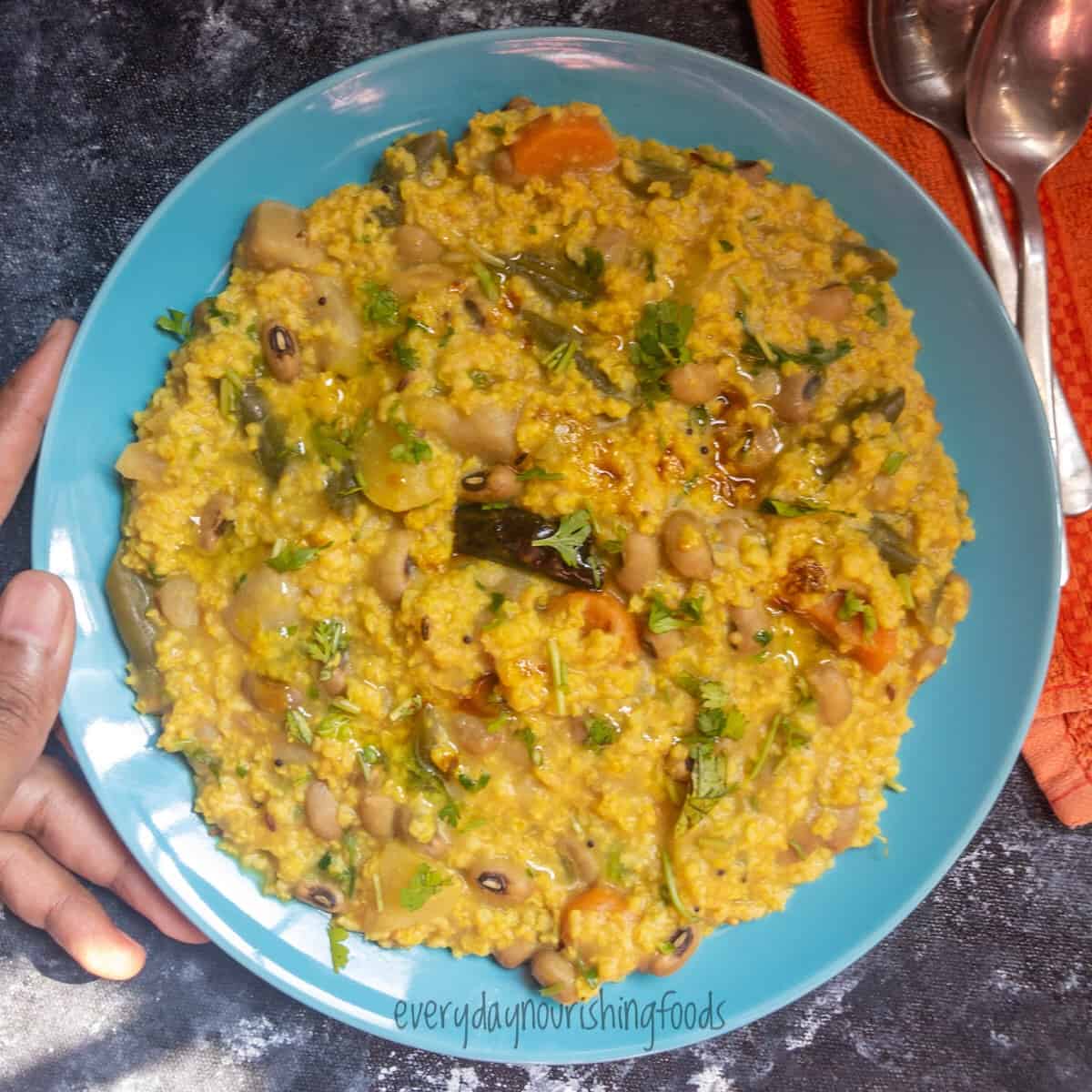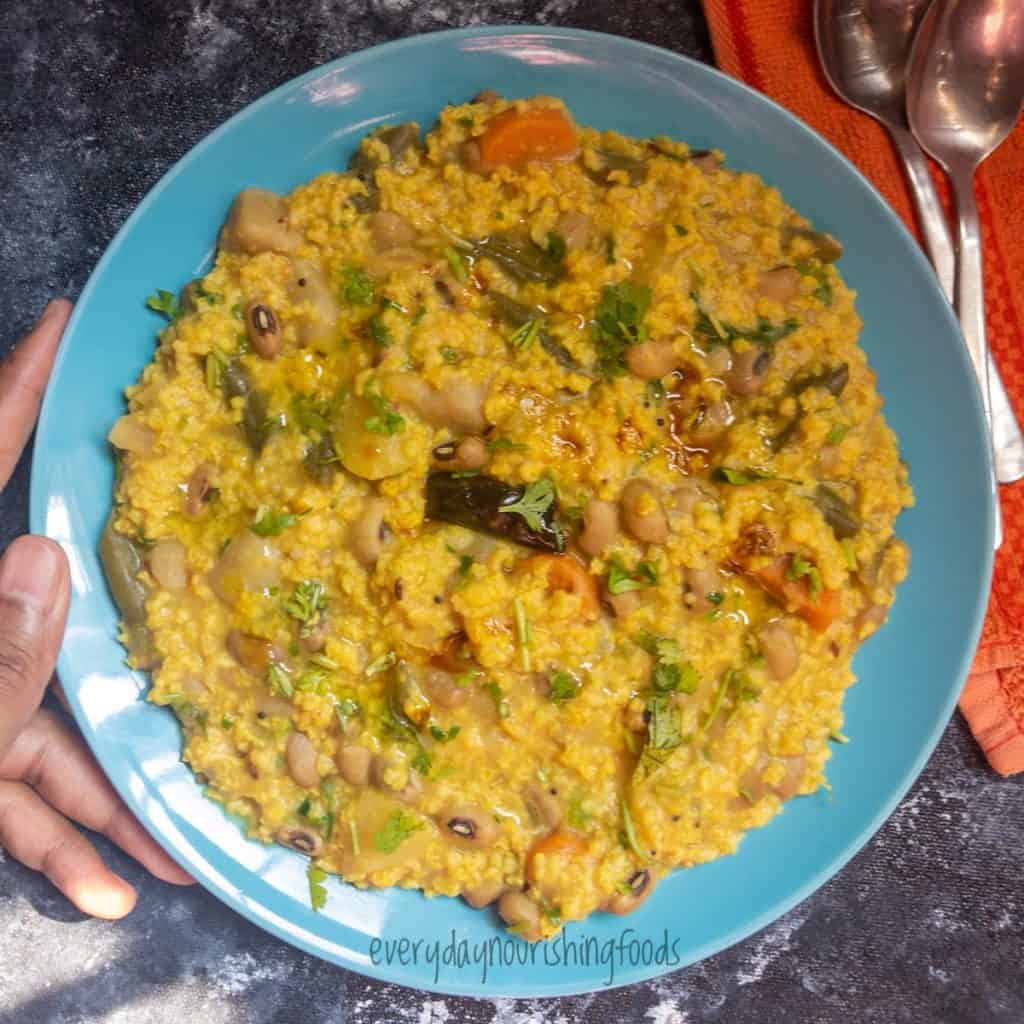 One-pot Dump and Go recipe with millet that is easy to make and taste delicious. You can make this Indian style millet recipe with any small millets like foxtail millet, little millet, proso millet, Kodo millet, and enjoy it for breakfast or lunch or dinner.
CLICK HERE FOR THE FULL RECIPE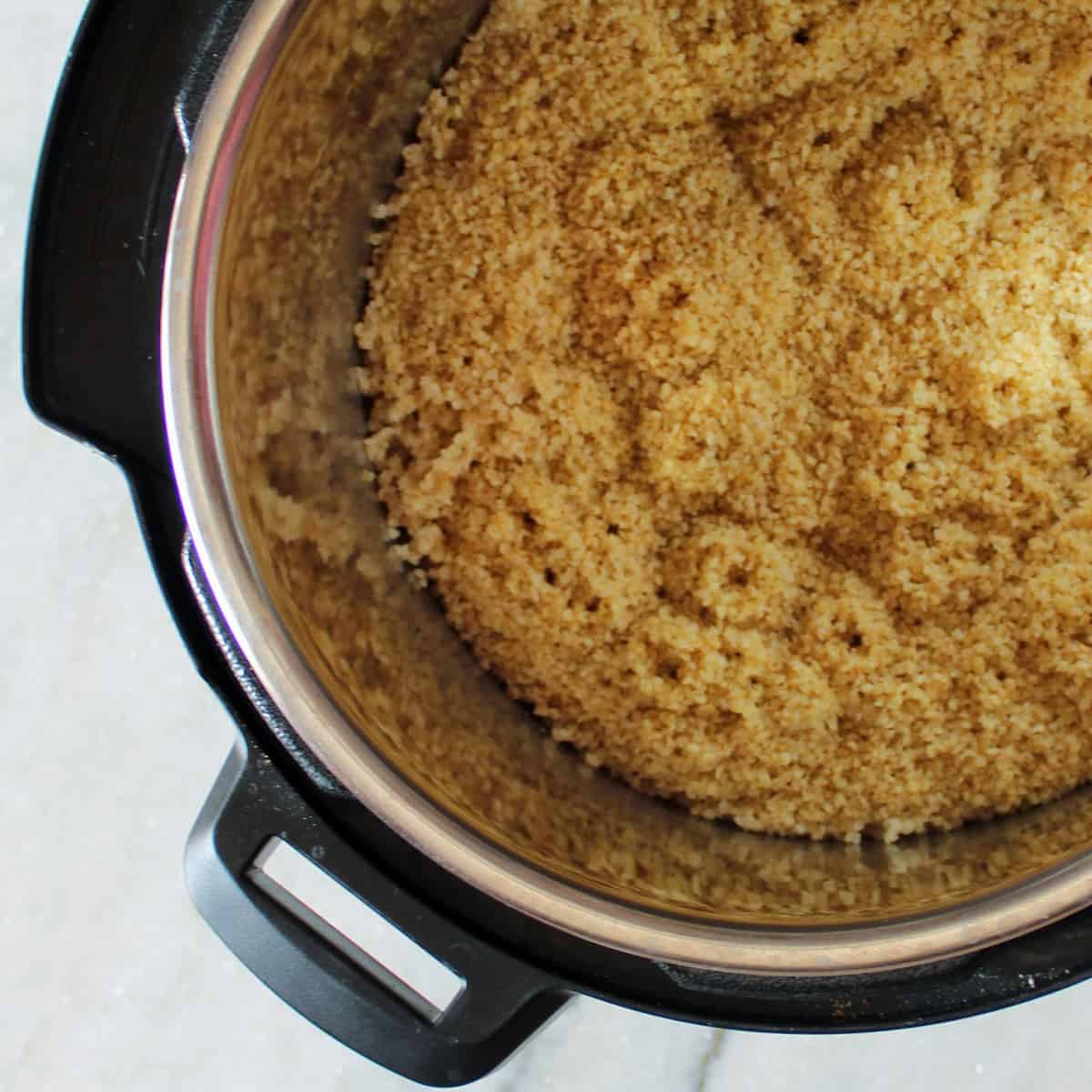 Do you want to include millet in your daily meals? Then make this Instant pot millet and use cooked millet for your breakfast, lunch, and dinner. This detailed post will teach you how to prep, cook, season, and use the millet for your everyday meals.
CLICK HERE FOR THE FULL RECIPE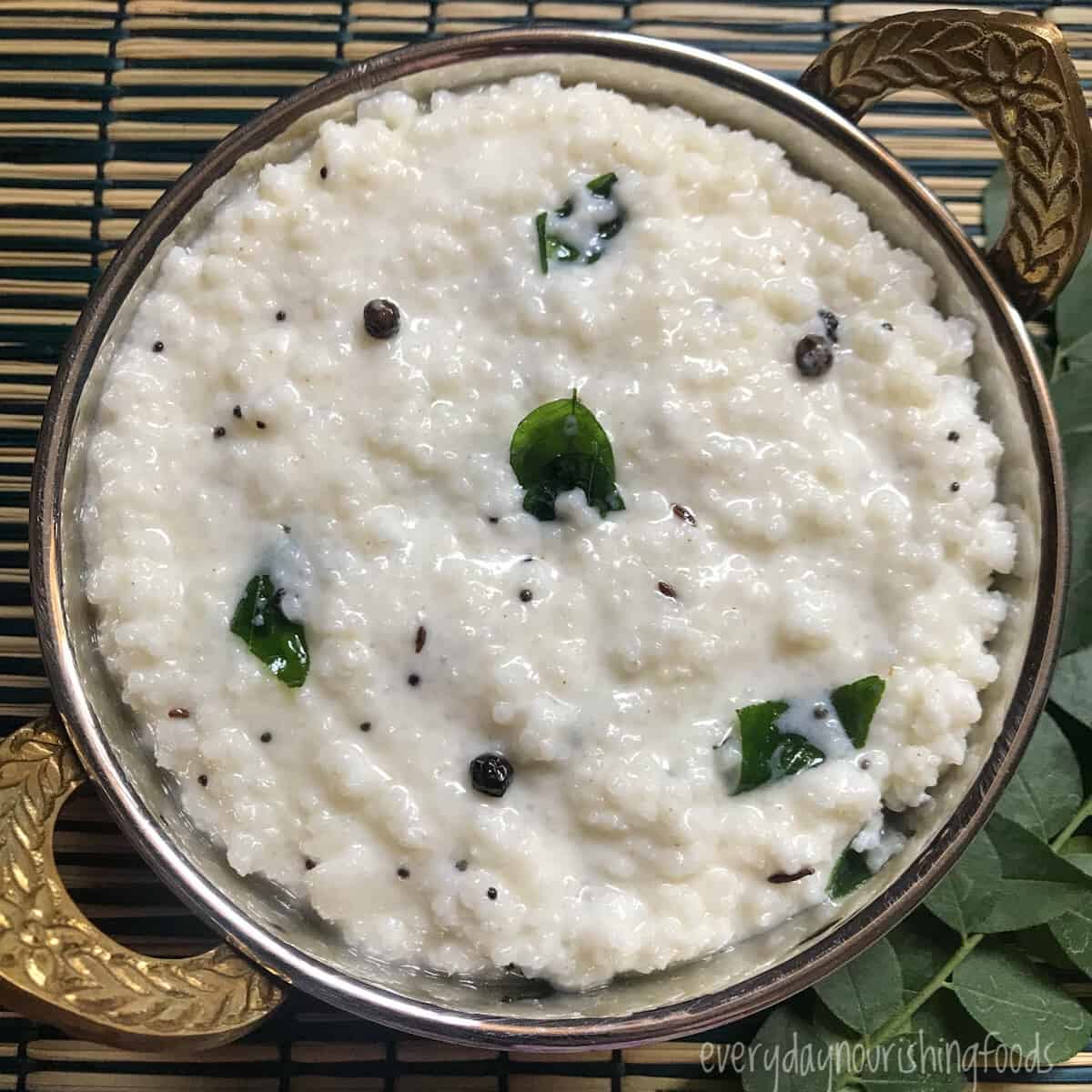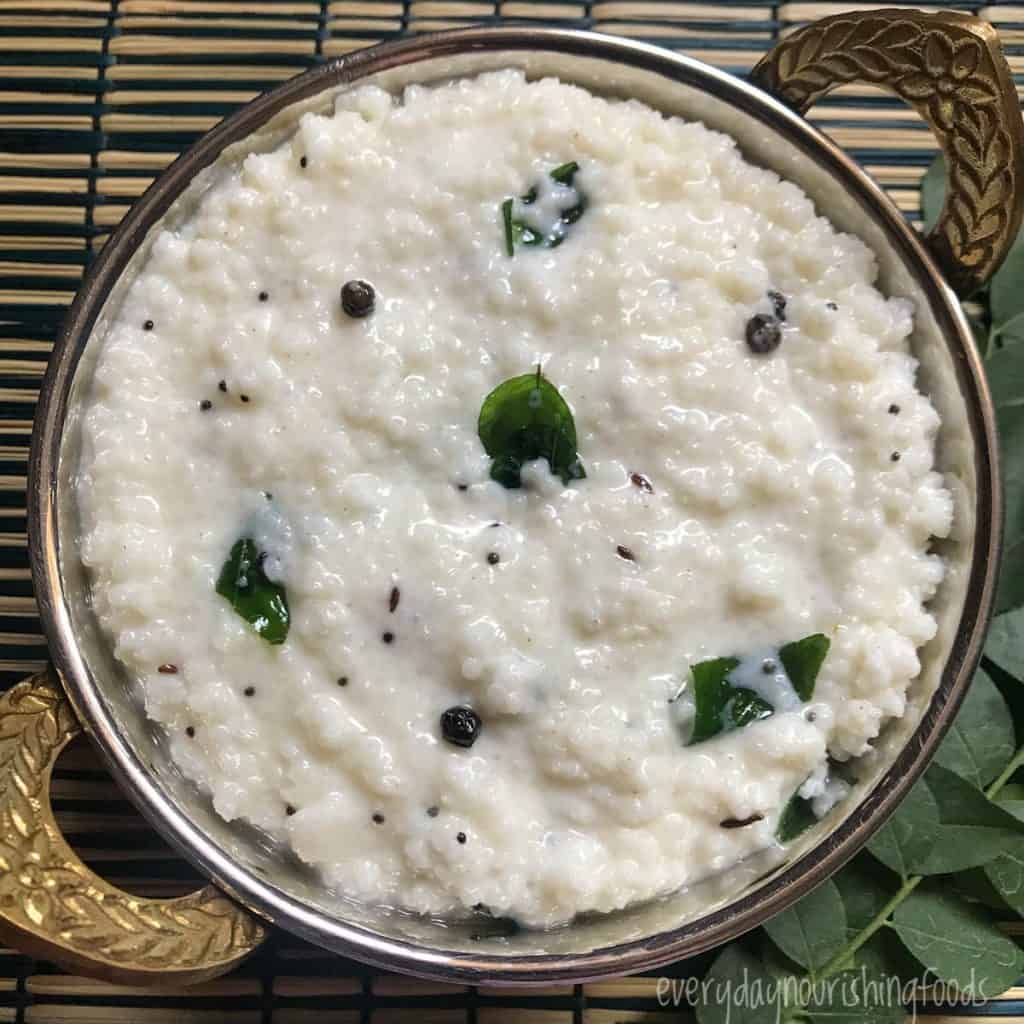 A probiotic-rich and simple recipe with little millet and yogurt. You can make this recipe in just 10 minutes and enjoy it for breakfast or lunch, or dinner.
CLICK HERE FOR THE FULL RECIPE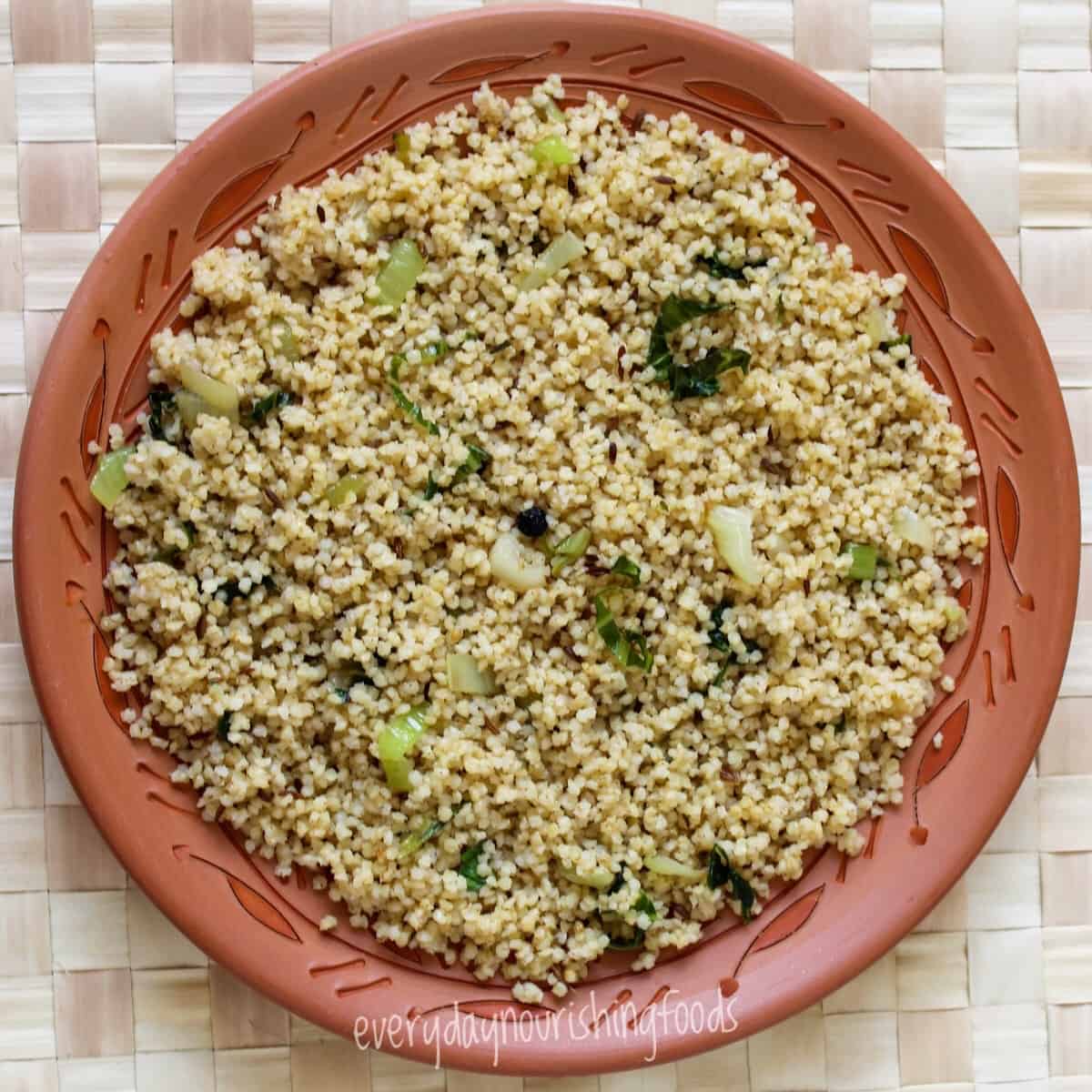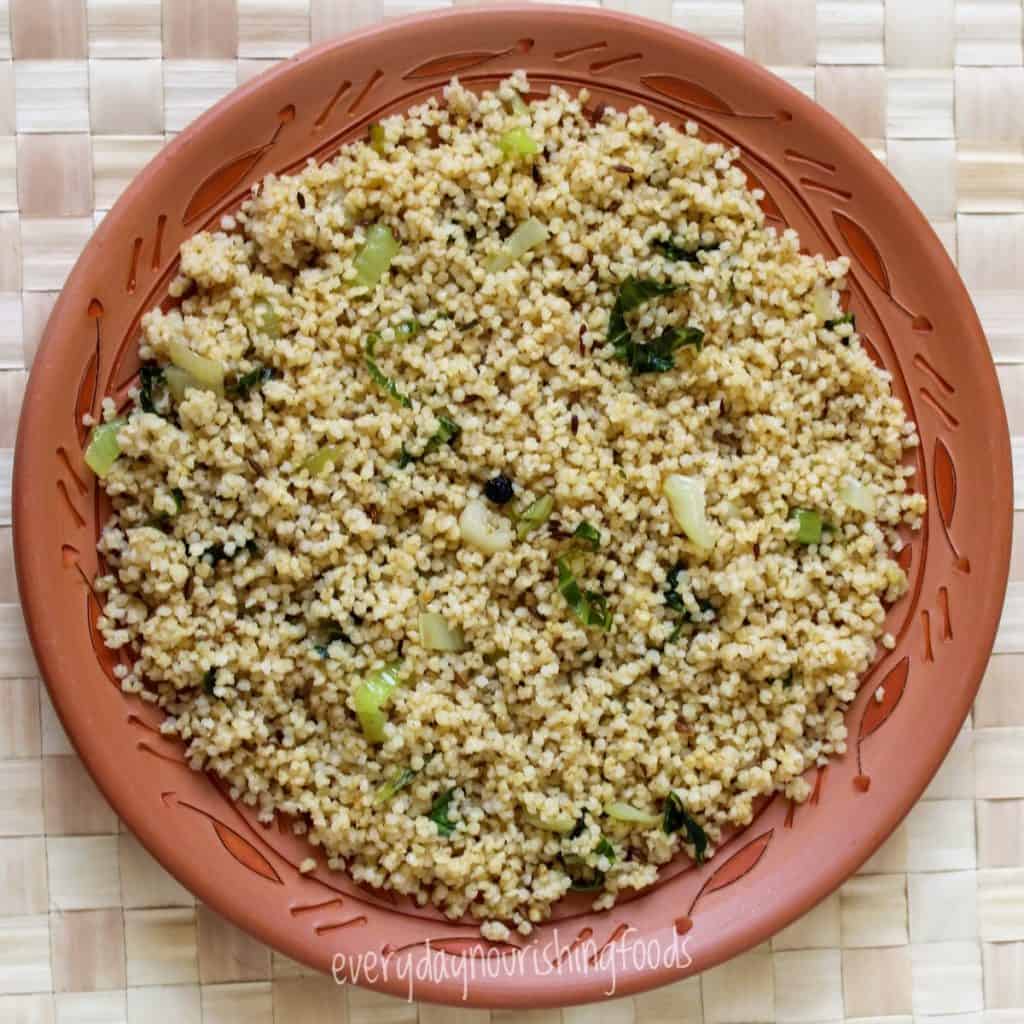 Make this quick and simple Indian style bok choy fried rice with millet or rice in just 10 minutes! Serve it with any dal or curry for your lunch or dinner.
CLICK HERE FOR THE FULL RECIPE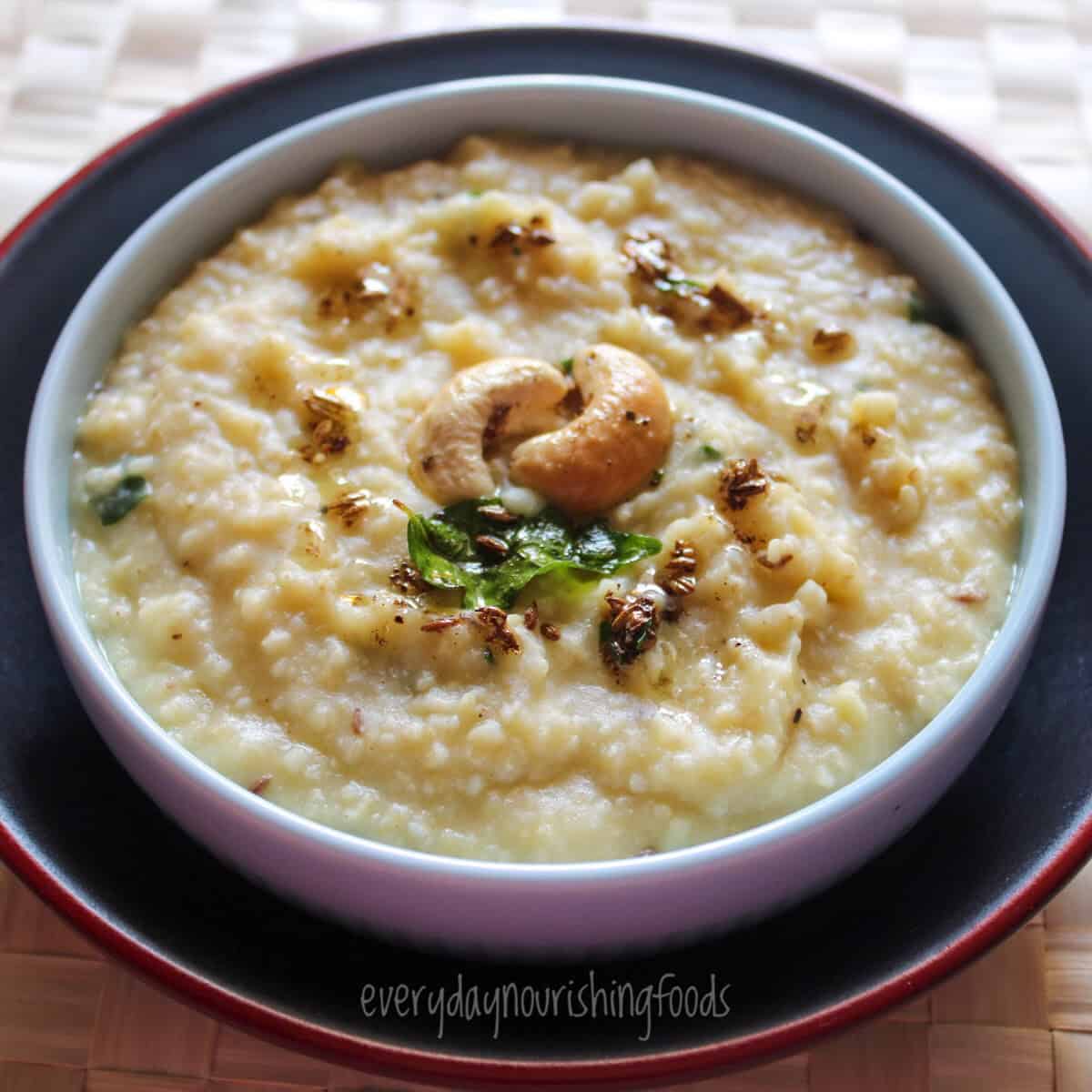 This is an easy millet Pongal recipe. Make your regular South Indian breakfast recipe more nutritious with millet grain.
CLICK HERE FOR THE FULL RECIPE
Simple capsicum rice recipe with cooked millet. You can use cooked rice or quinoa also to make this recipe
CLICK HERE FOR THE FULL RECIPE
Where to buy millet
You can find this whole grain in most grocery and health food stores. You will usually find them in the grain or cereal section, often in bulk or pre-packaged.
You can also buy millet from online stores like Amazon, Thrive Market, and Bob's Red Mill.
Specialty stores like Indian or Asian supermarkets will also have all millet varieties.
How to store millet
Store the millet in a clean, dry, and airtight container. I usually store them in glass mason jars and label them. And keep these containers in a cool, dry place like a pantry or cupboard.
You can store them in the refrigerator or freezer if you intend to use them for extended periods. This will help in extending the shelf life of millets.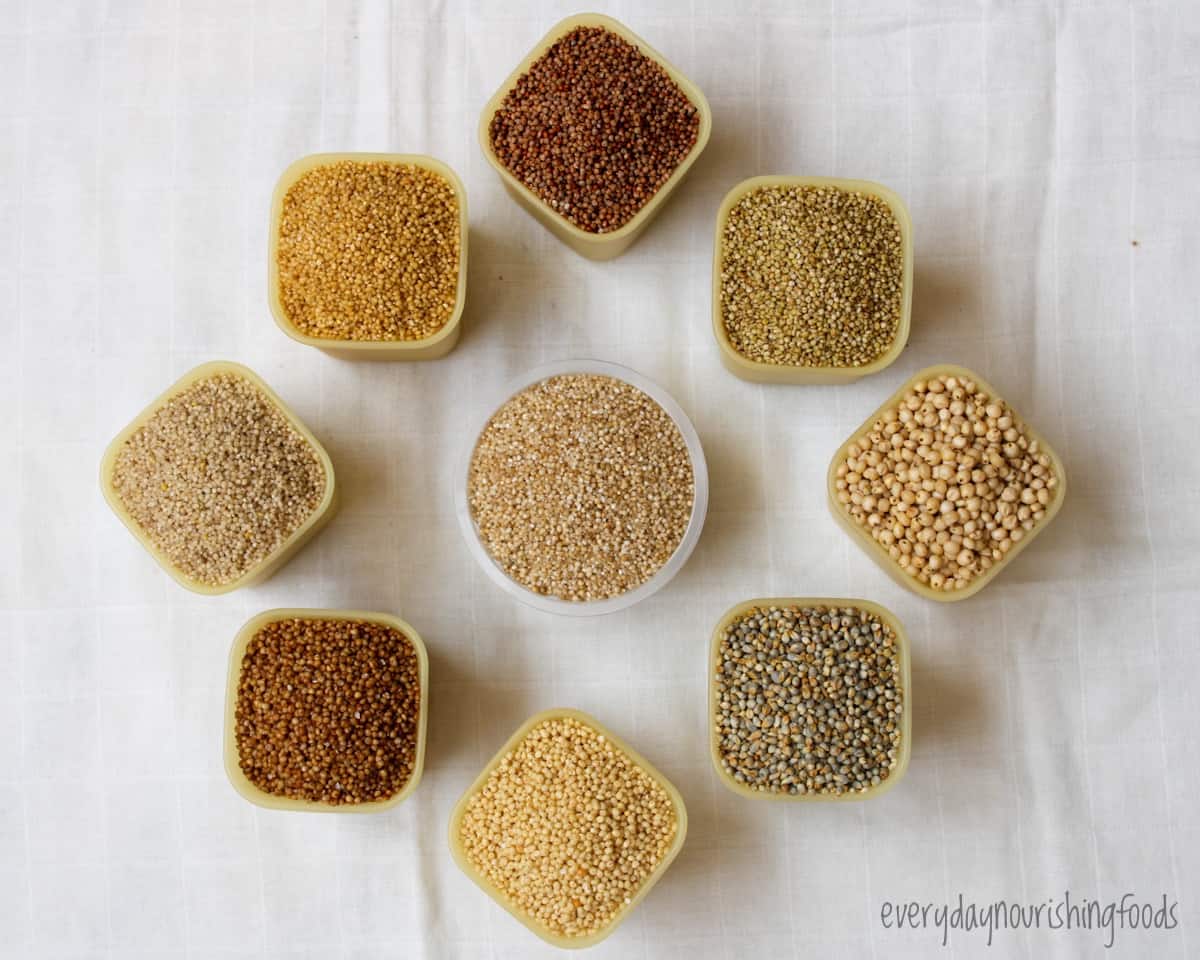 Common FAQs about millet
Is millet gluten-free?
Yes, millet is a gluten-free grain like rice.
Is millet a grain?
Yes, millet is a whole grain, often called ancient grains, and are a nutritional powerhouse.
Is millet a wheat?
No, millet is a gluten-free grain and a member of the grass family.
How to prepare and eat millet
Here I show you the simple method of preparing the millet using a stovetop pan. I have a detailed post also on how to cook millet using different cooking methods.
And once you have the cooked millet, you can make a millet salad, use it for grain bowls, porridge, fried rice, or patties, or replace cooked rice with this millet in any recipe.
The simplest way is to eat the millet with dal or curry as a side dish.
Recipe
Easy Millet Recipes - Perfect Fluffy Millet
Millet is a great side dish and a simple alternative to rice. With this recipe, cook the perfect millet and use it for salads, grain bowls, or stir-fries and enjoy all millet recipes. All you need is hulled millet, water, and salt.
Instructions
Rinse: Rinse the millet a couple of times and drain the water completely.

Boil: Add water to the cooking pot and let it come to a boil. To this boiled water, add millet and salt. I add teaspoon of oil (Olive oil or avocado oil), which will yield fluffy millet.

Simmer:  Cover the pot with the lid and cook over medium heat for 15 to 16 minutes. By now, all the water will be absorbed by the millet. If not, simmer it until the millet absorbs all liquid.

Fluff it up: Switch off the gas, remove the pot from the heat, and let it rest for 10 minutes. After 10 minutes, fluff the millet using a fork or a spoon. 

Serve: Light and fluffy millet is ready to serve as a side dish.
Notes
Nutrition values are my rough estimates. Please feel free to use your calculator if you rely on them for your diet.
Nutrition
Calories:
198
kcal
Carbohydrates:
36
g
Protein:
6
g
Fat:
3
g
Saturated Fat:
0.4
g
Polyunsaturated Fat:
1
g
Monounsaturated Fat:
1
g
Trans Fat:
0.01
g
Sodium:
299
mg
Potassium:
98
mg
Fiber:
4
g
Calcium:
8
mg
Iron:
2
mg