Are you looking for easy and healthy instant pot recipes? Here is the collection of vegetarian instant pot recipes that are healthy, delicious, easy to make at home. And bonus tips for making healthy recipes using an Instant Pot.
Contents
Benefits of an instant pot
Instant pot makes cooking easy and fast. Unlike stovetop pressure cookers, it doesn't require babysitting.
Homemade cooking is easy with proper planning and the use of the right gadgets. It is also cost-effective to cook at home from scratch.
And what about nutrients in pressure-cooked food? Like any other cooking method, pressure cooking destroys nutrients to some extent, but it is still better. You can read more about pressure cooker effects here and here.
As I always say, variety is the key. I do use other cooking methods. The instant pot comes in handy when you are out of time.
And cooking at home using any cooking method is always better as you know what went into your meal.
Is an instant pot good for vegetarians?
Yes, Instant pot is very much suitable for vegetarians and vegans. As beans and lentils are a significant source of protein for vegetarians, you can cook beans and lentils quickly and effortlessly using an instant pot.
And I love to cook one-pot meals using an instant pot, and they are so convenient on busy days.
You will not miss making meals at home even on your busy days with the Instant pot convenience.
Tips to make healthy meals
Though Instant pot is very convenient, I follow a few things to make meals easily yet retain maximum nutrition.
Do not pressure cook leafy veggies: They cook very fast, and many nutrients will be lost when cooked for a long time and under high pressure. So try to add leafy greens after the pressure cooking is done.
Coriander, mint, baby spinach leaves, Kale, and fenugreek leaves don't need much cooking. So you can add them after releasing pressure. The remaining heat will cook these greens.
Other leaves like amaranth, Rosella leaves can be added after the pressure release and sautéed for a couple of minutes.
Soak the beans and legumes: Soaking beans and legumes make it easier for digestion. Soaking also reduces cooking time to almost 50%
Yes, it requires little planning, but it pays off. If you missed soaking, try cooking lentils that are easy to digest and don't have an outer shell.
Chose veggies wisely while adding to curries or rice dishes. Veggies like broccoli, zucchini will lose their texture on pressure cooking. So do not use the pressure cook option if cooking only these veggies or add these veggies after the pressure release and cook on sauté mode.
Vegetarian Instant pot recipes
Instant pot is one kitchen gadget using which you can make any meal. So here, you will find all healthy instant pot recipes suitable for breakfast, lunch, and dinner.
Instant pot is helpful for meal prep, so you will find some how-to guides to cook basic staples like rice, quinoa, millet, quinoa, and beans.
Even if you are not a vegetarian, you should try these recipes, and I am sure you will not be disappointed.
All these instant pot recipes are vegetarian (with vegan and gluten-free options), plant-based, and you can make them from scratch at home.
Each recipe has different variations and substitutes. So you can make them easily with whatever pantry staples you have handy.
I have made all these recipes using Instant pot 6-quart duo.
Here are my top favorite Instant pot recipes from around the globe that you should try today! There are many instant pot recipes on this blog, and you might be interested in them.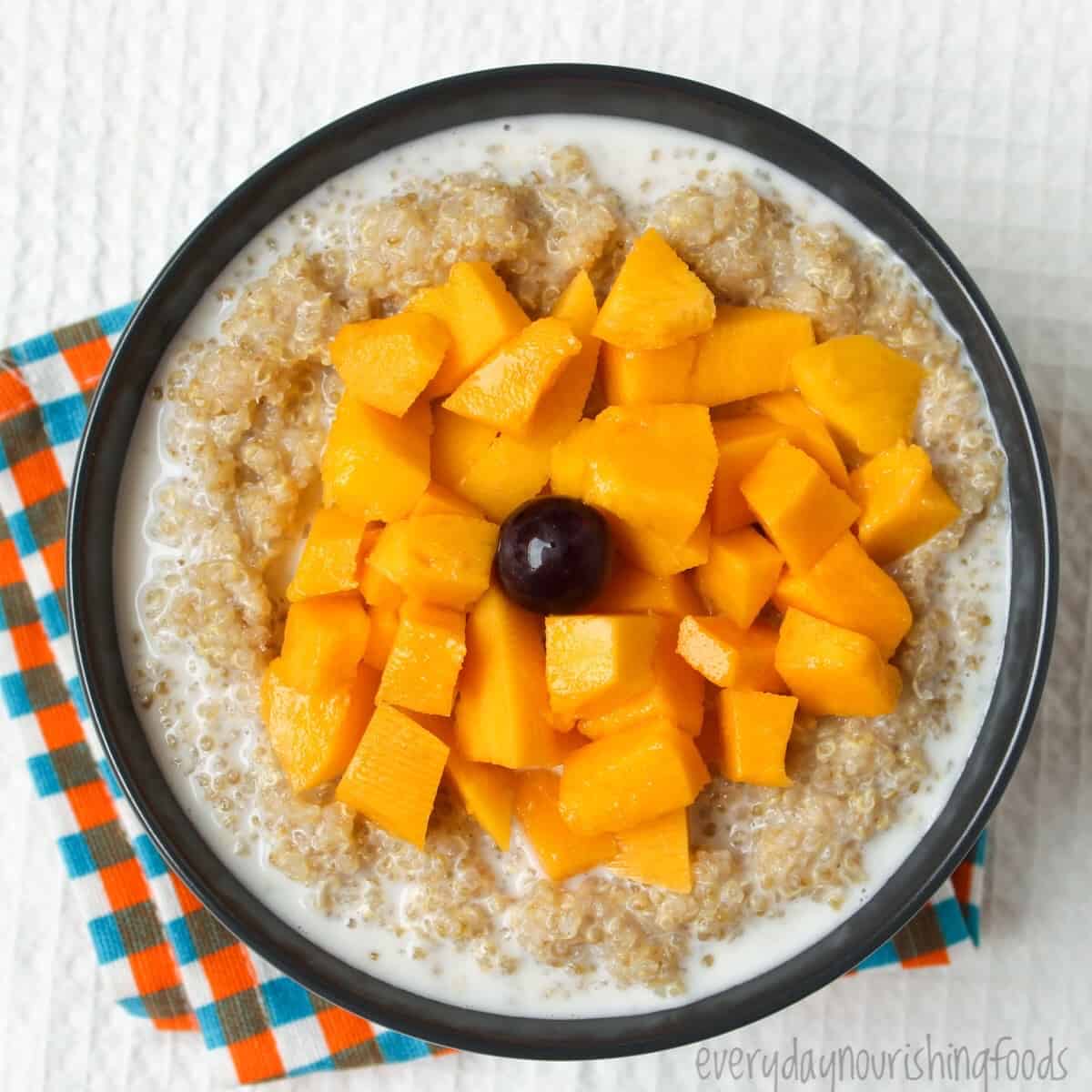 This quinoa pudding is a healthy and delicious alternative to your regular rice pudding. Have this a breakfast with lots of fresh fruits and nuts, or enjoy it as a guilt-free dessert.
This Vegan penne pasta is easy to make with fresh tomato sauce (made at home from scratch) and will be ready in 30 minutes. Perfect for any meal and a kid-friendly recipe!
This simple and flavorful vegan kidney bean chili recipe is easy to make from scratch with pantry staple ingredients. This recipe uses kidney beans, but you can substitute them with any beans or chickpeas.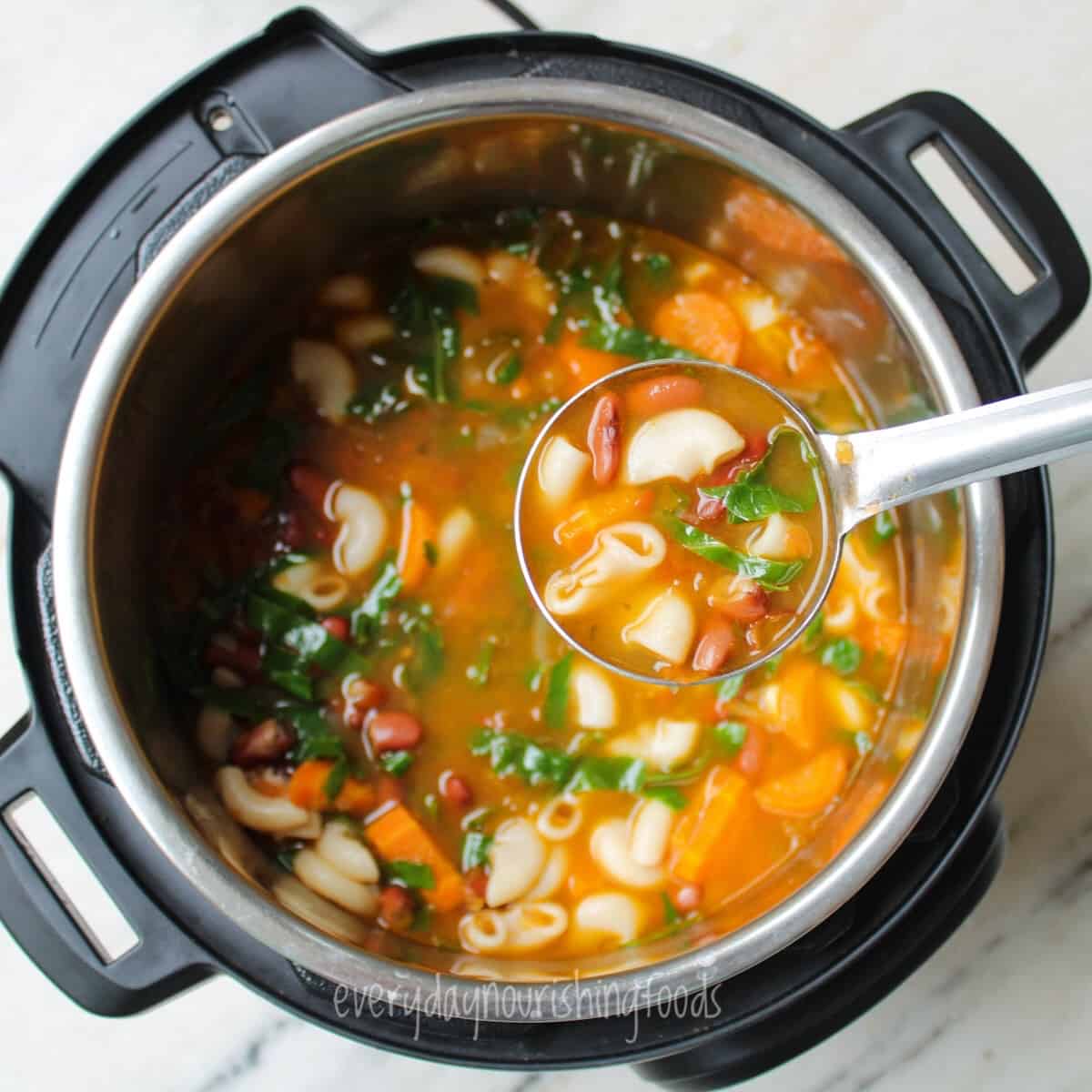 This Instant pot vegan pasta e Fagioli is super easy to make and full of flavors. This soup will be a wholesome and complete meal that doesn't need side dishes.
This delicious black-eyed pea and mixed veggies soup is ideal for busy days. Make the soup from scratch in no time using an Instant Pot.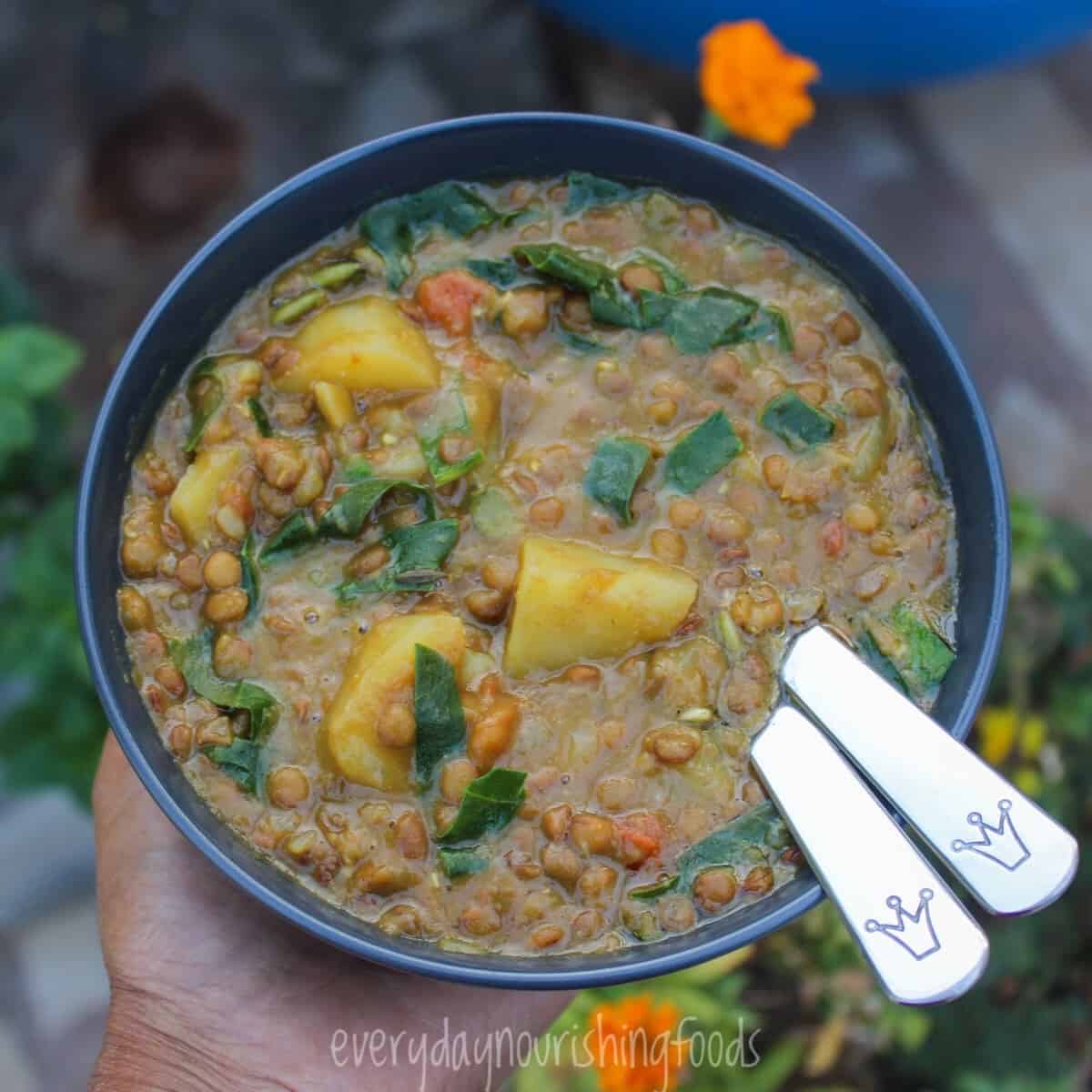 Hearty lentil soup with potato and kale is simply comforting. Make this nutritious soup once, and I am sure you will repeat it in your meal plans.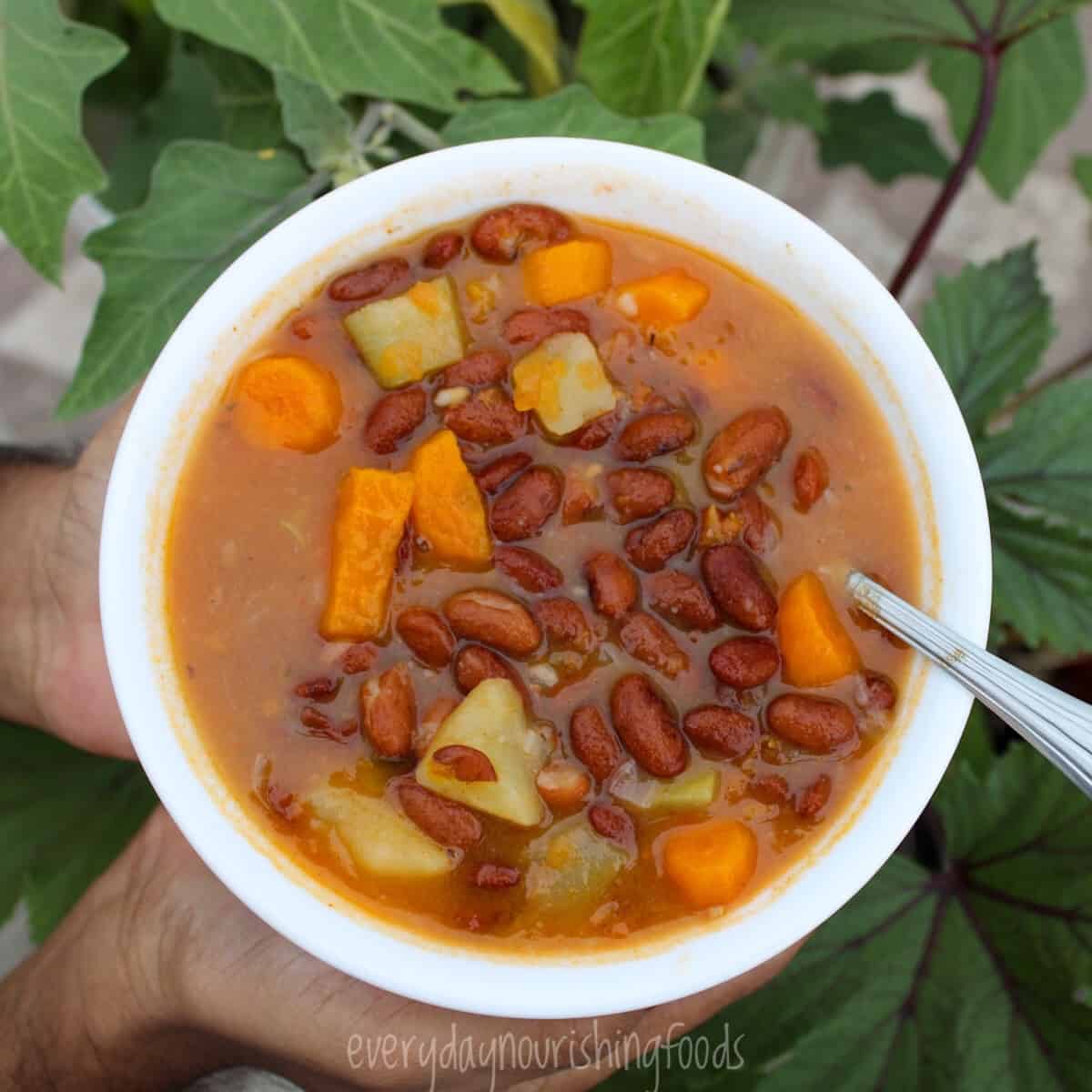 Make this easy yet wholesome vegan kidney beans soup and enjoy it for your lunch or dinner. With few ingredients and an Instant pot, you can make this healthy soup at home even on your busy days.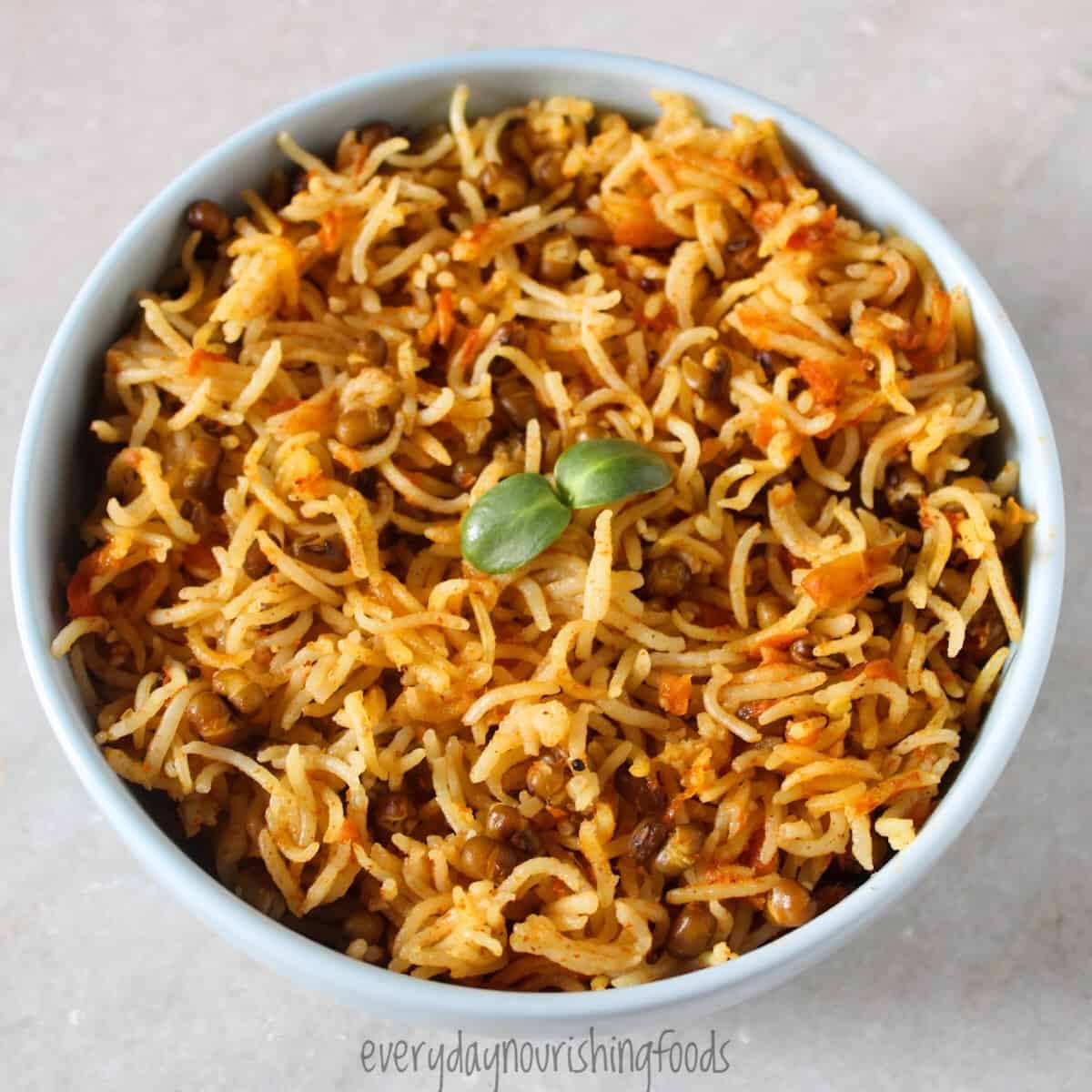 This simple and flavorful Instant pot tomato rice recipe is a keeper. Though you can serve this dish as it is, you can also make tacos, burritos, salads using this.
I love one-pot rice dishes as they make a light and nourishing meal in less time. This brown lentil and rice pilaf is wholesome with veggies and makes a perfect meal by itself.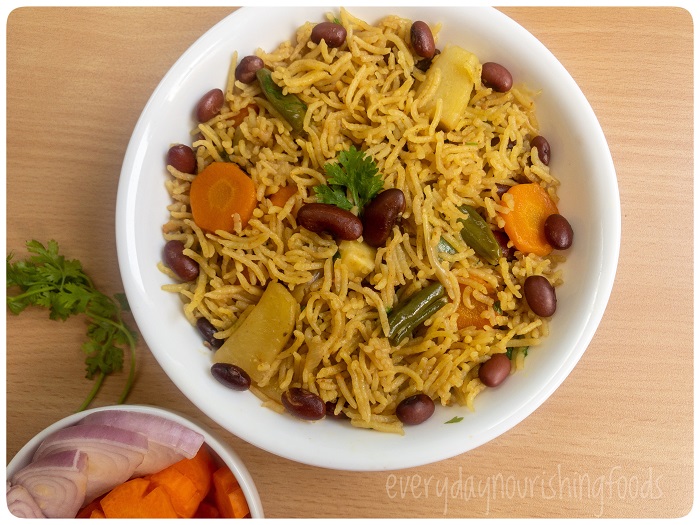 Simple rice and beans is comfort food, and using an Instant pot, make this for your dinner even on your busy days. This vegan and the gluten-free dish is very versatile, and you can serve it as pilaf, taco, burrito.
Make restaurant-style Indian chickpeas curry at home using staple pantry ingredients. This chana masala recipe is vegan, gluten-free, and perfect for dinner.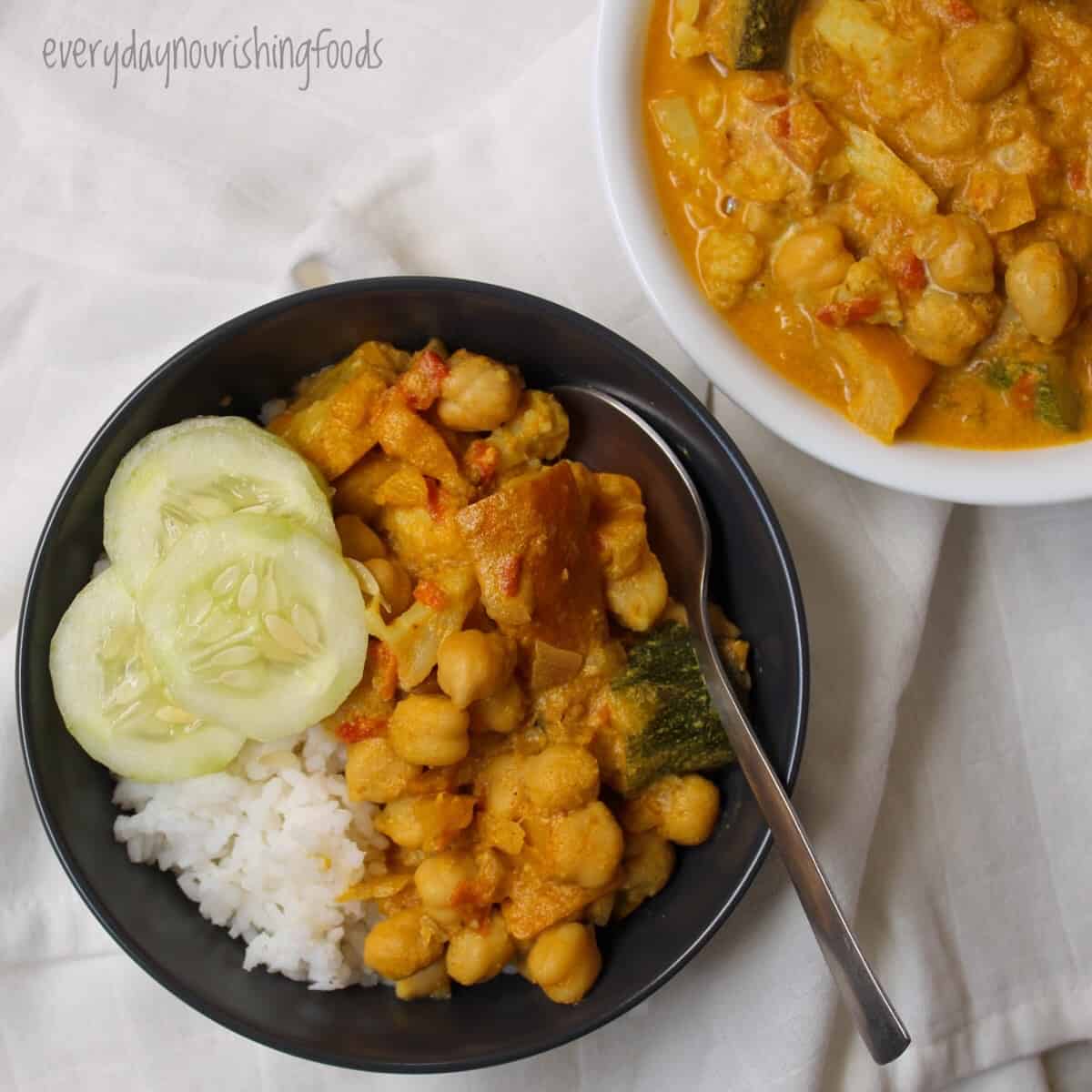 This simple chickpea vegetable curry in a soupy coconut broth with rice or flatbread is my comfort food on any day. This flavorful mixed vegetable curry recipe is vegan, gluten-free, and protein-rich.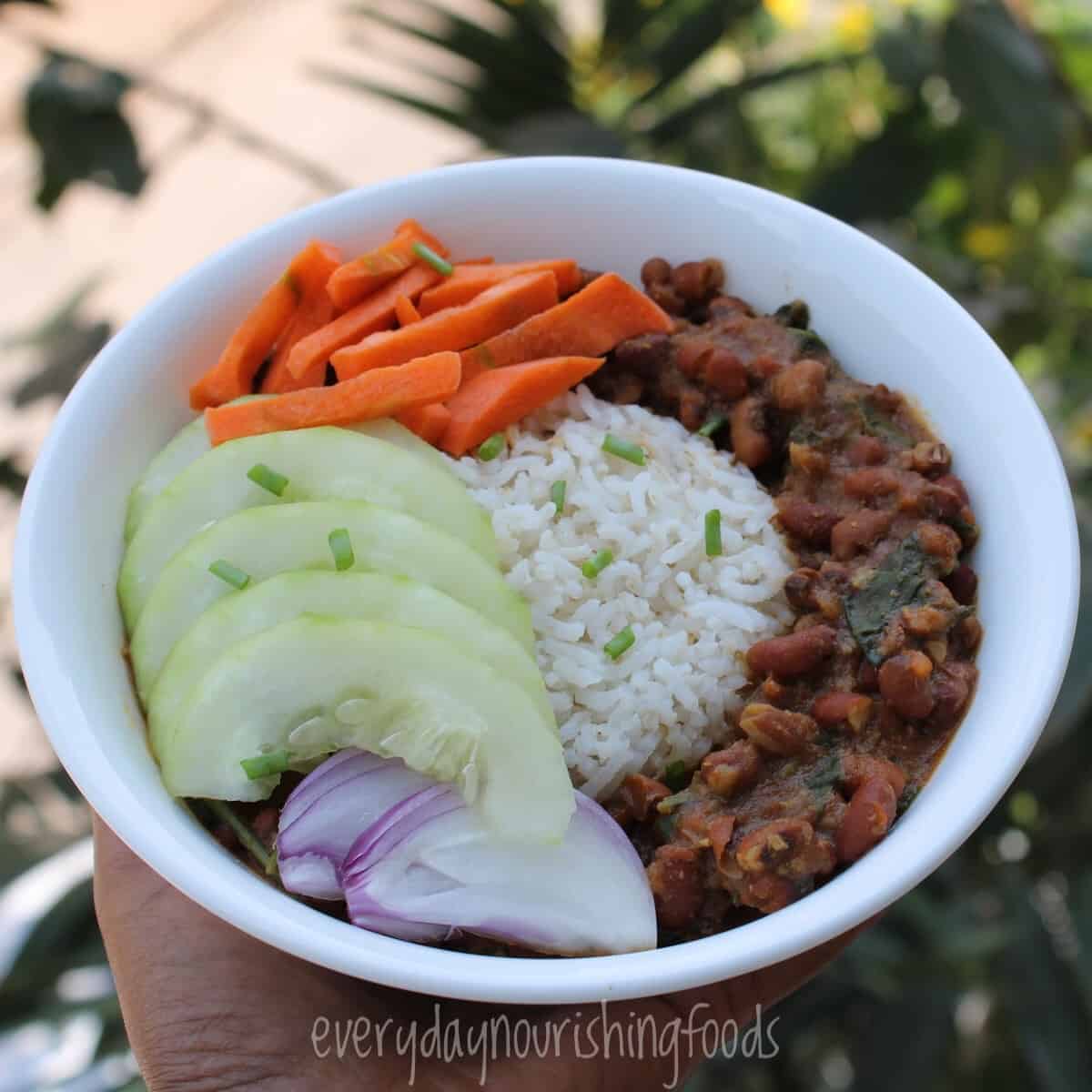 This black-eyed peas curry is my favorite curry that you can serve as a side dish for rice, flatbread, and mashed potatoes. You can even have it as a soup for a busy day.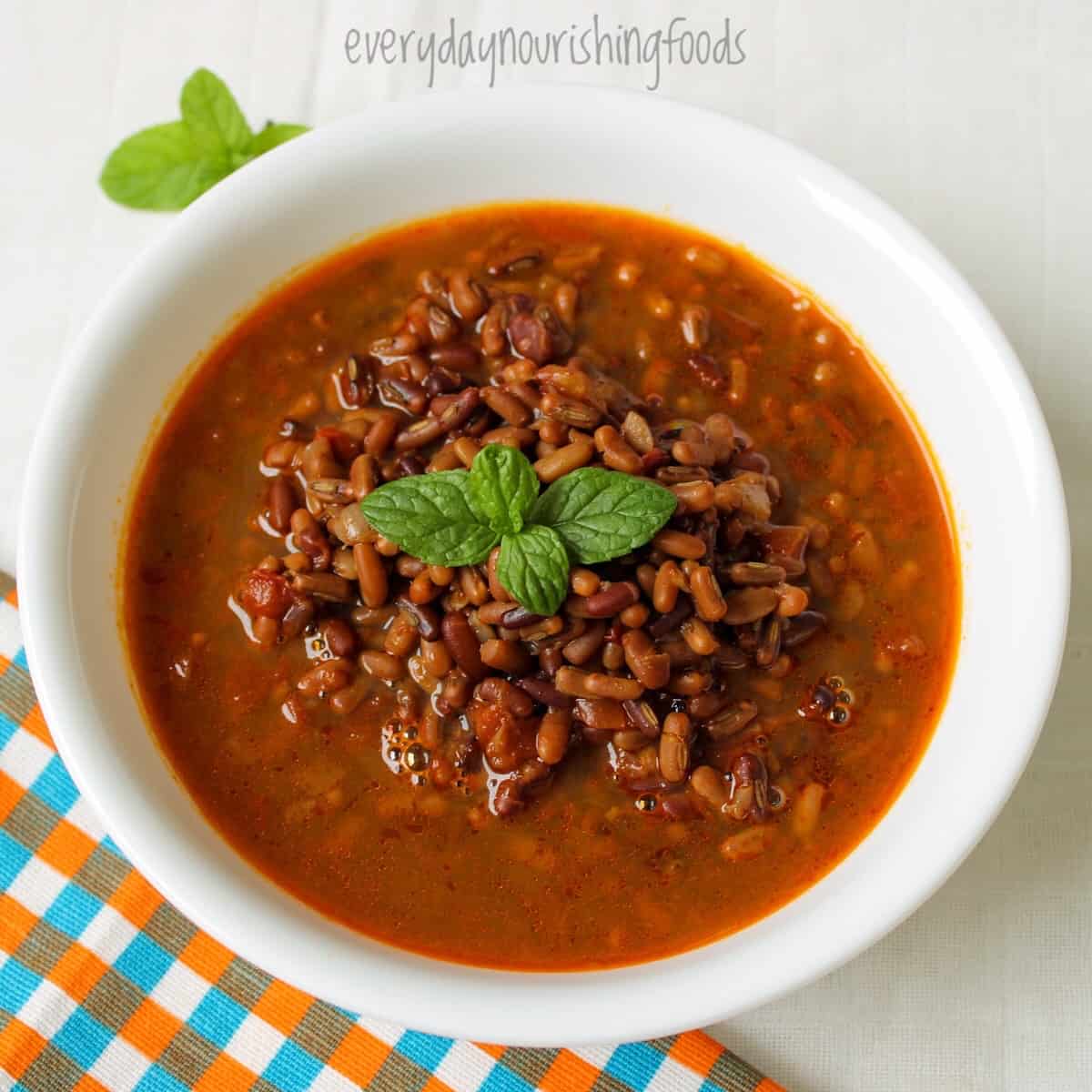 Earthy flavored adzuki beans cooked in a base of onion and tomatoes make a healthy weeknight meal!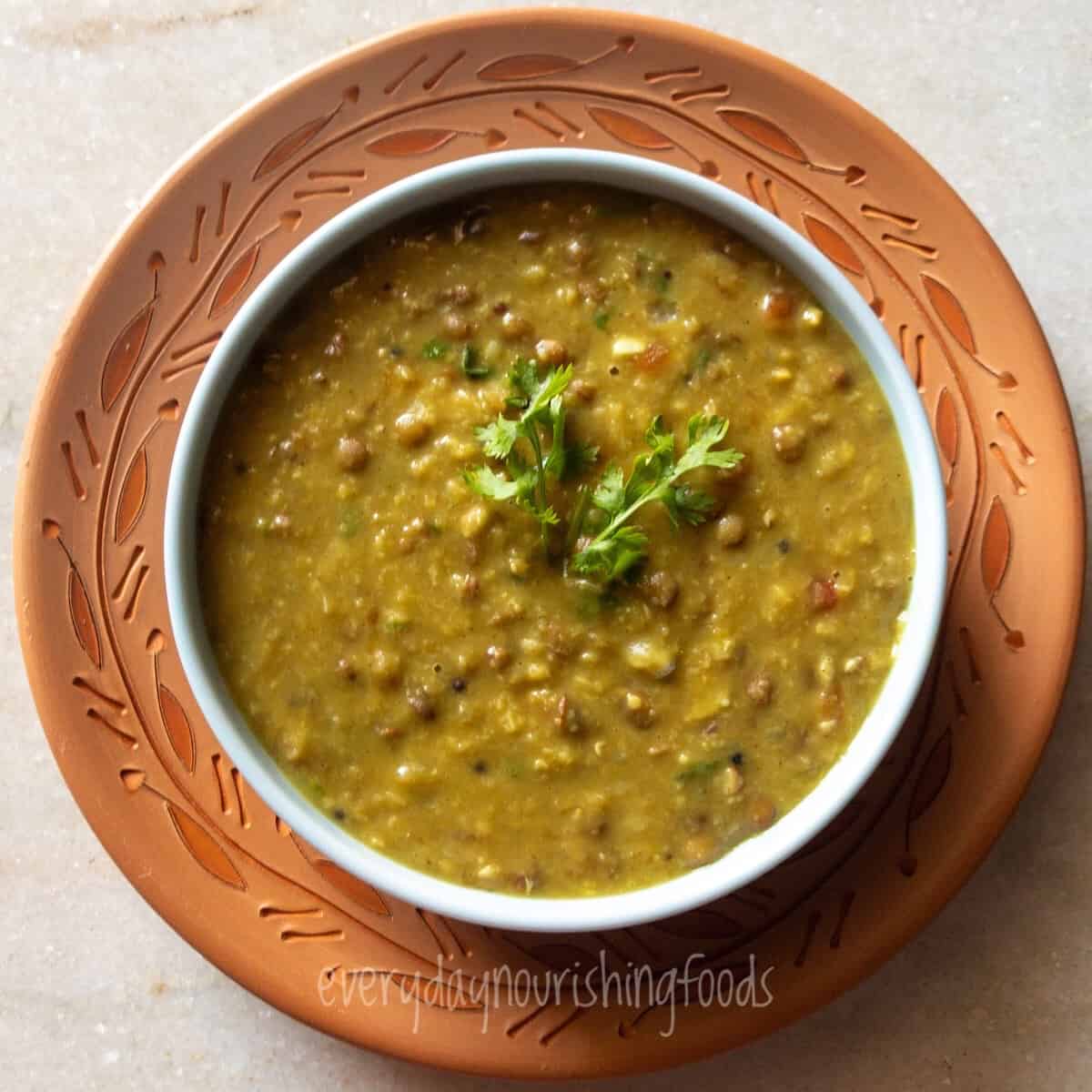 Instant pot makes the best dal, and this recipe is a keeper! Cook some rice along with dal using the pot in pot method, and your meal is ready in under 30 minutes.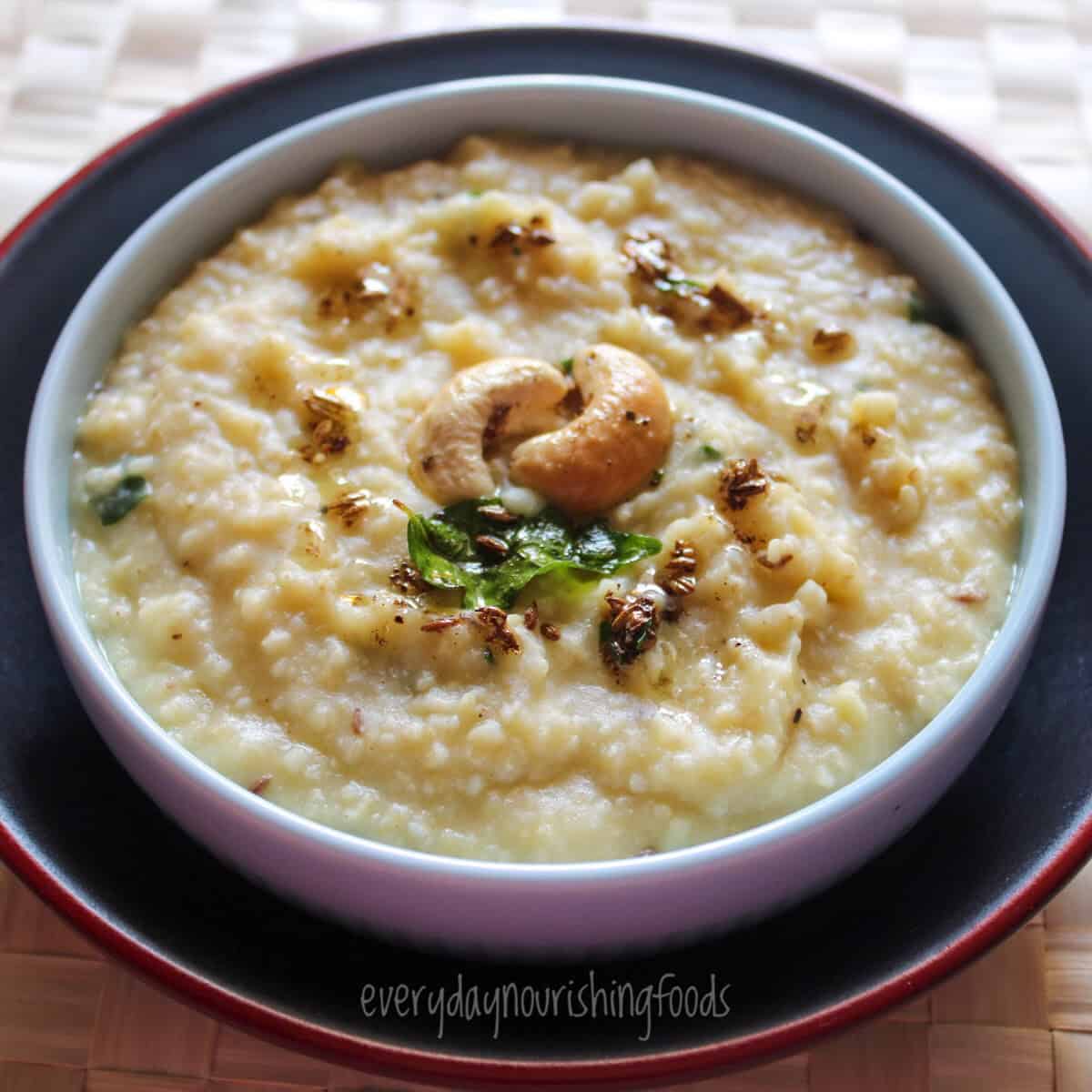 This simple savory porridge, a perfect combo of grains and lentils, is very satiating and the best replacement for your sweet breakfast porridge. Don't worry if you do not have millets handy. You can make this recipe with rice or quinoa also.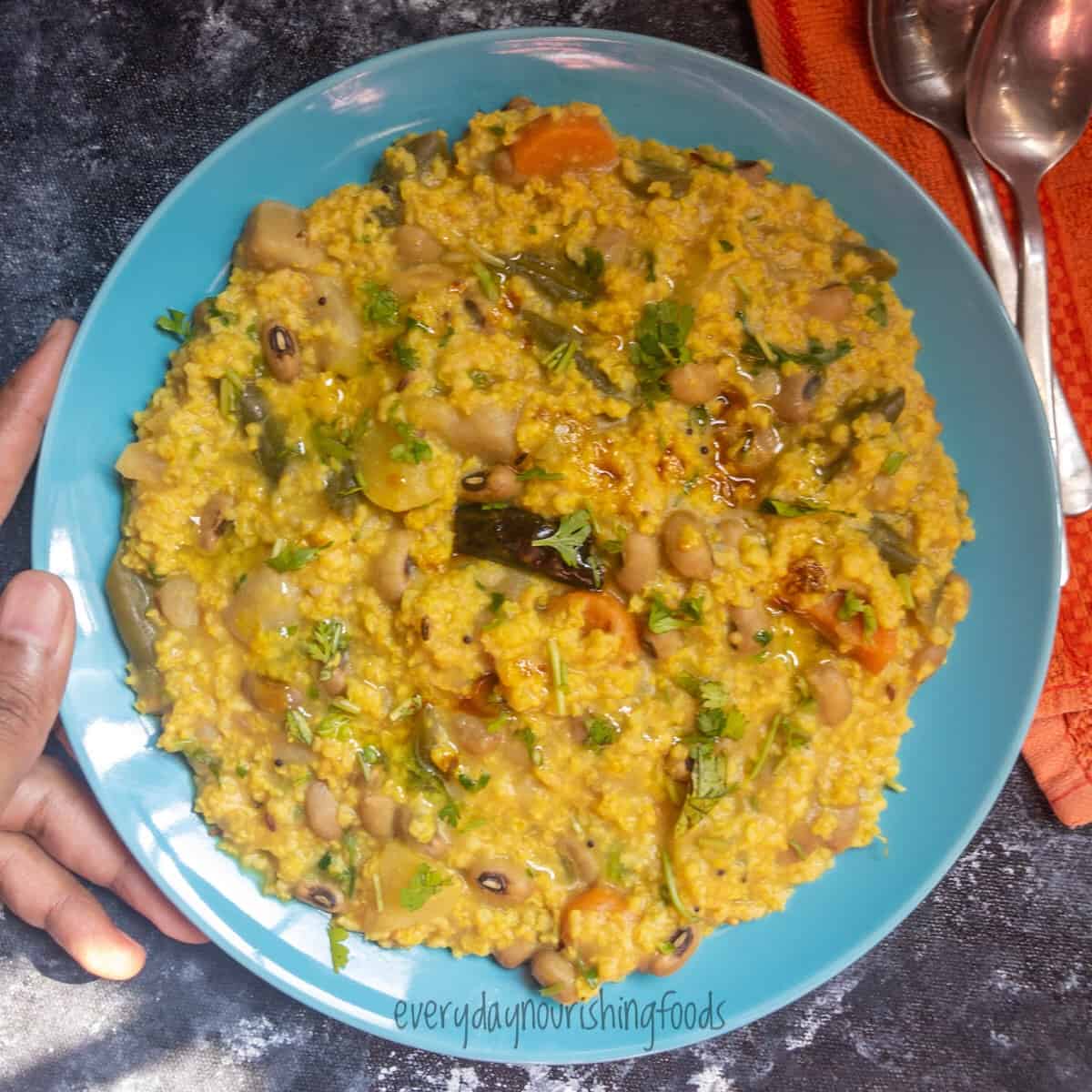 This Indian-style dump-and-go recipe with grain and lentils is perfect for beginners to use an Instant Pot. A very versatile recipe with grains, lentils, and veggies makes a nourishing meal in no time! You can use millets, quinoa, or rice to make this Khichari recipe.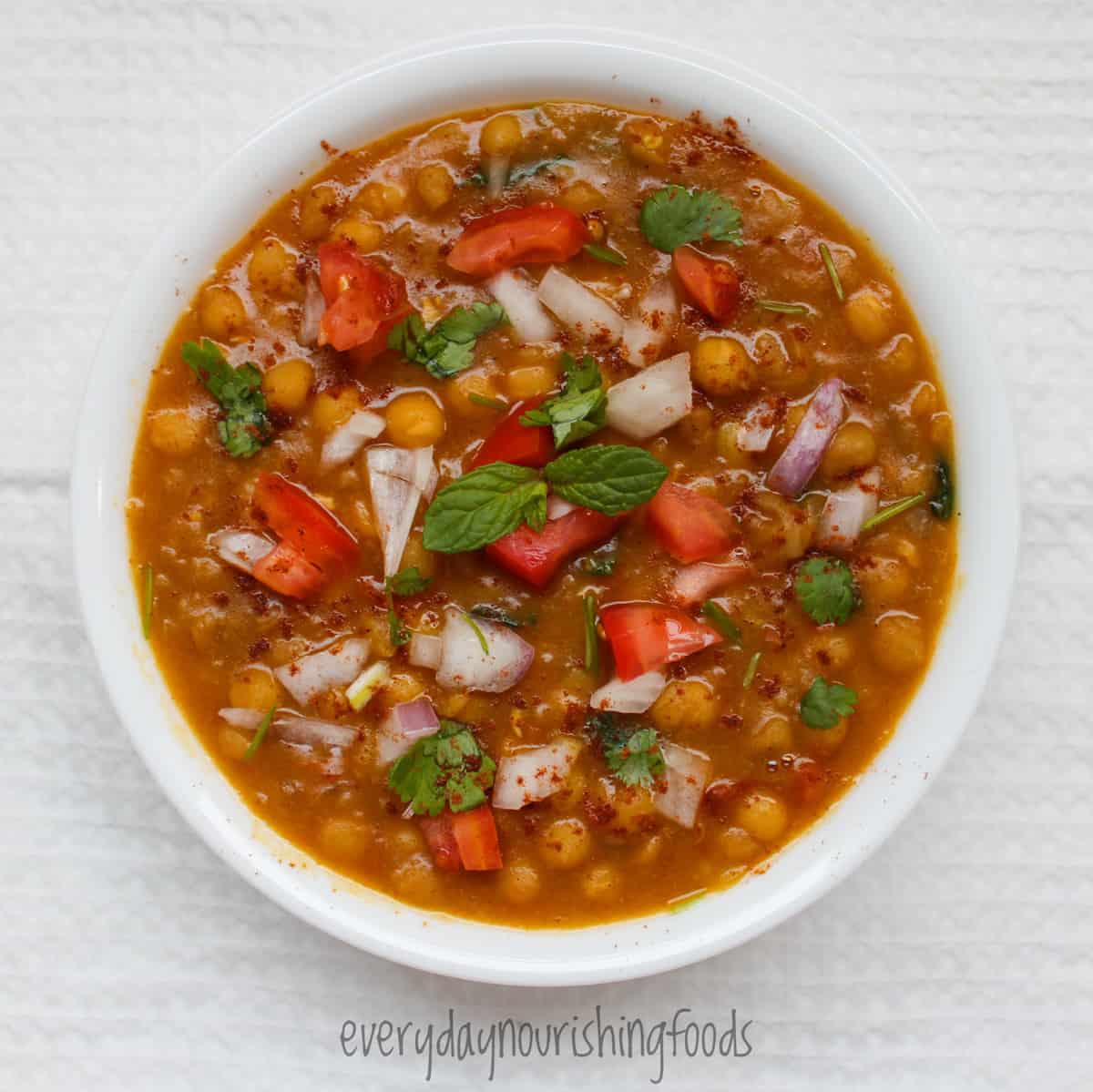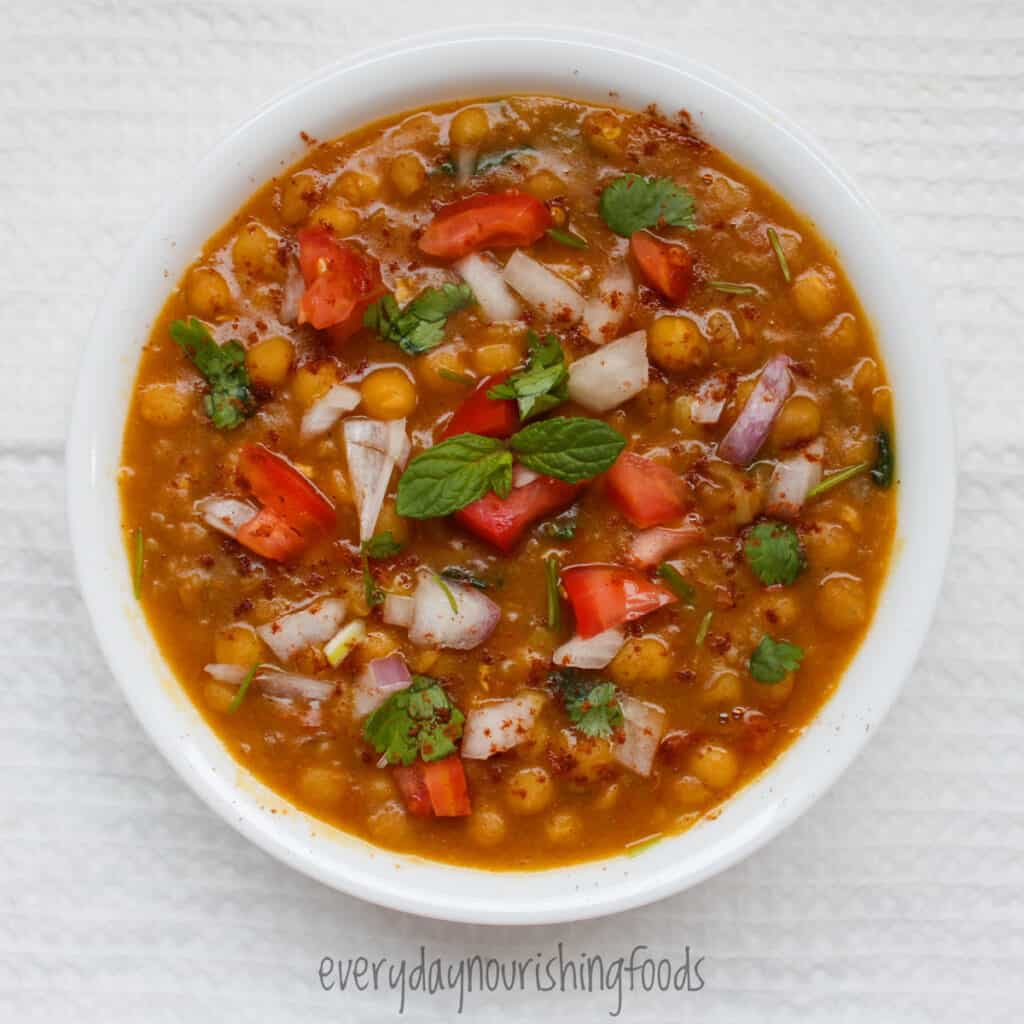 This yellow peas and potato curry is my healthy version of Indian street food. This curry can be a wholesome meal by itself. Or serve this along with some naan bread.
How to guides
I mainly use Instant pot for batch cooking, and it is helpful for meal prep. These detailed guides to cook basic staples will help you prepare and make healthy food at home.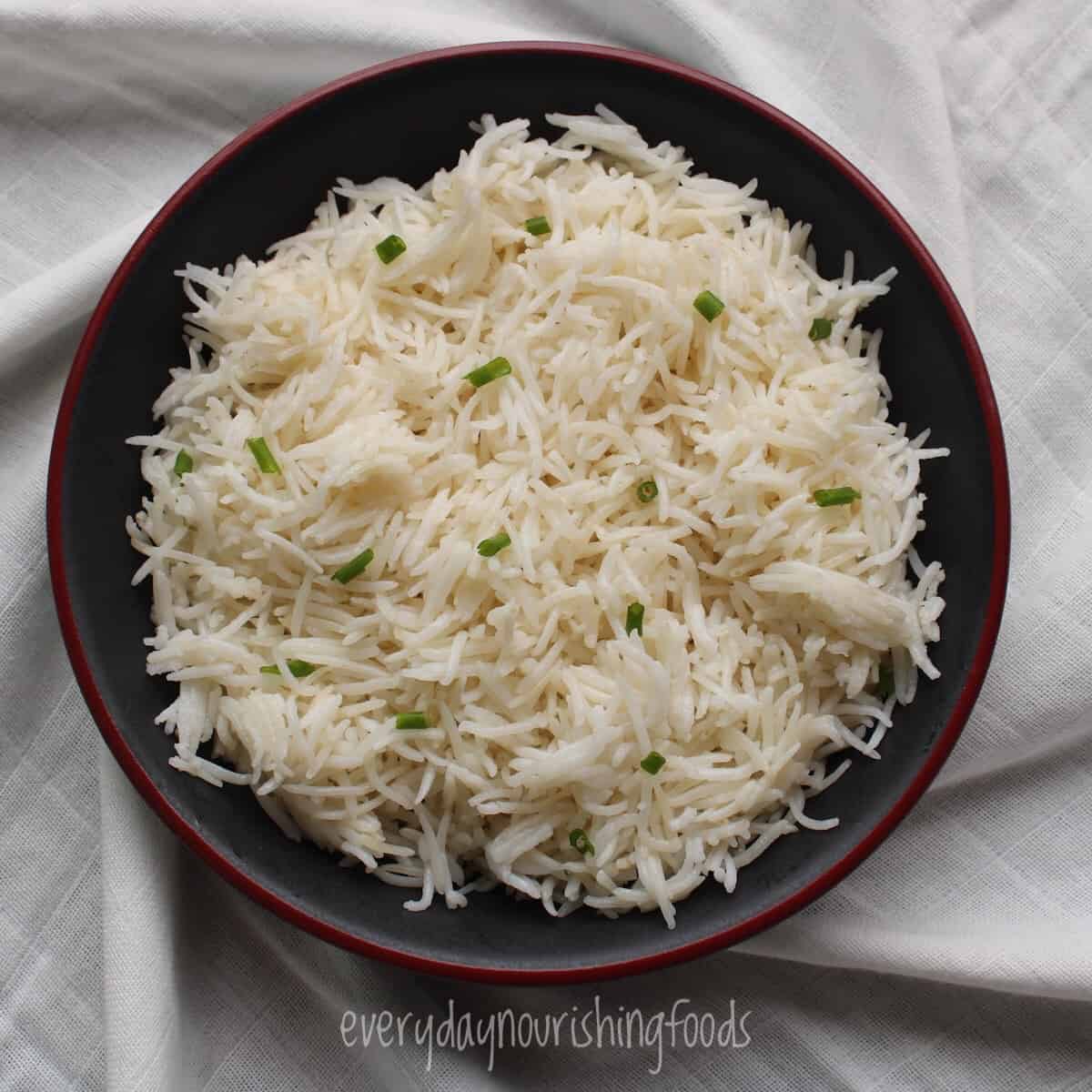 Everyone enjoys perfect fluffy rice. As rice is our staple food, we eat it every day. See this detailed post on cooking basmati rice and various ways to flavor the rice.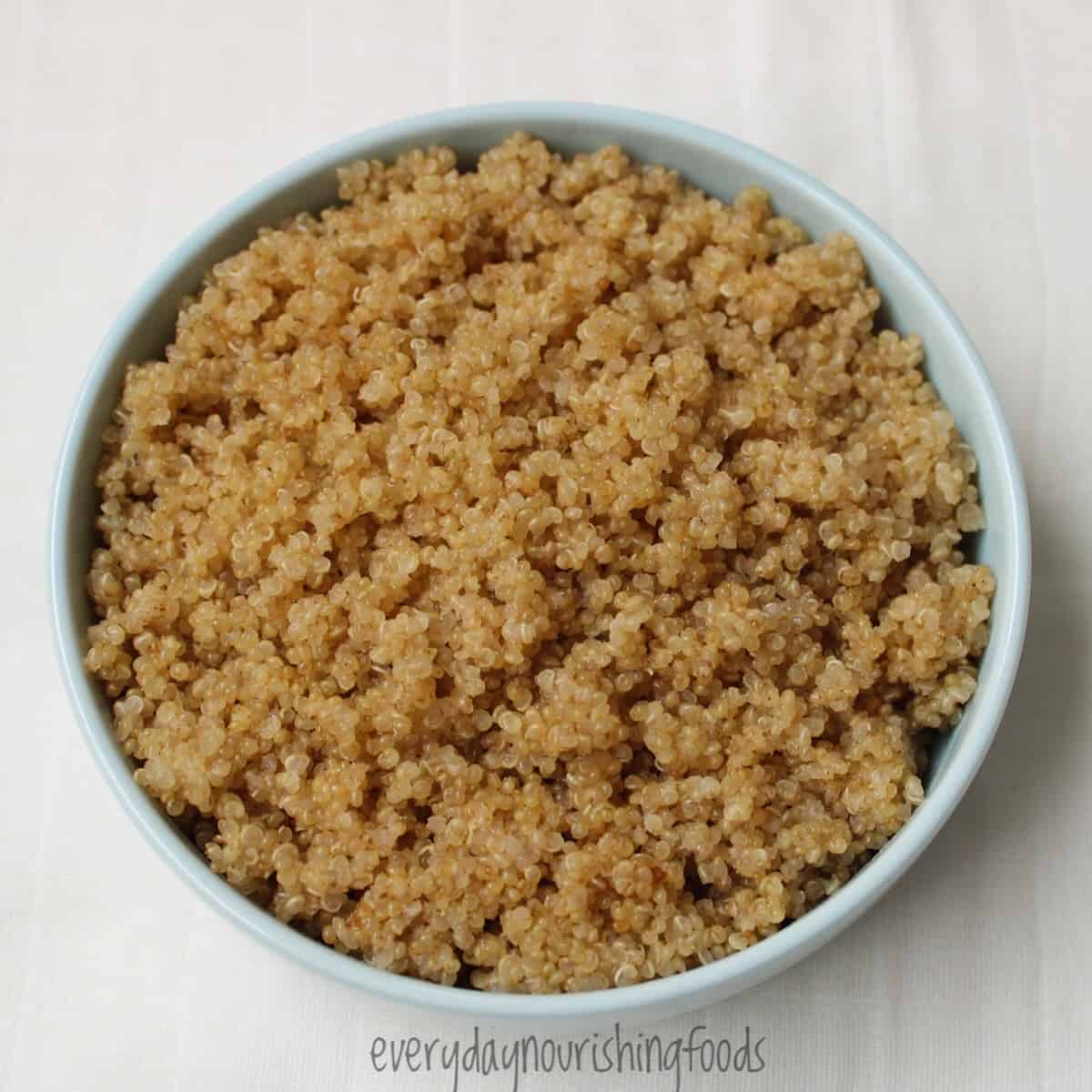 Learn how to cook and season quinoa that will not taste bland. Serve this quinoa with vegan spinach tofu curry or Indian dal, or make a simple salad.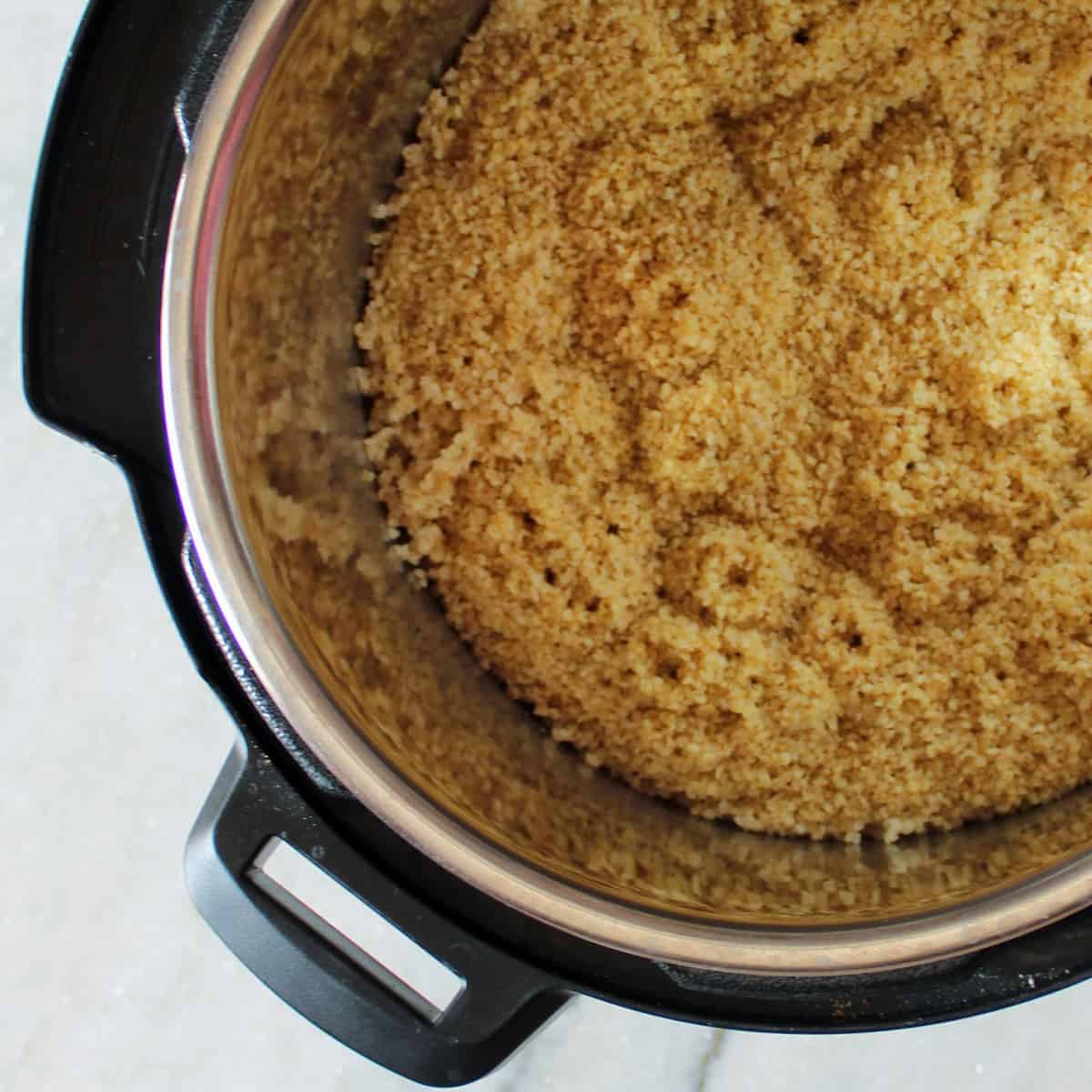 Instant pot makes the best millet. Learn how to make fluffy millet and various recipes to use it.
Who doesn't like quick breakfast? And these instant pot steel cut oats are so delicious, and you will love to eat them every day! If you love savory breakfast, then you should try savory steel-cut oats.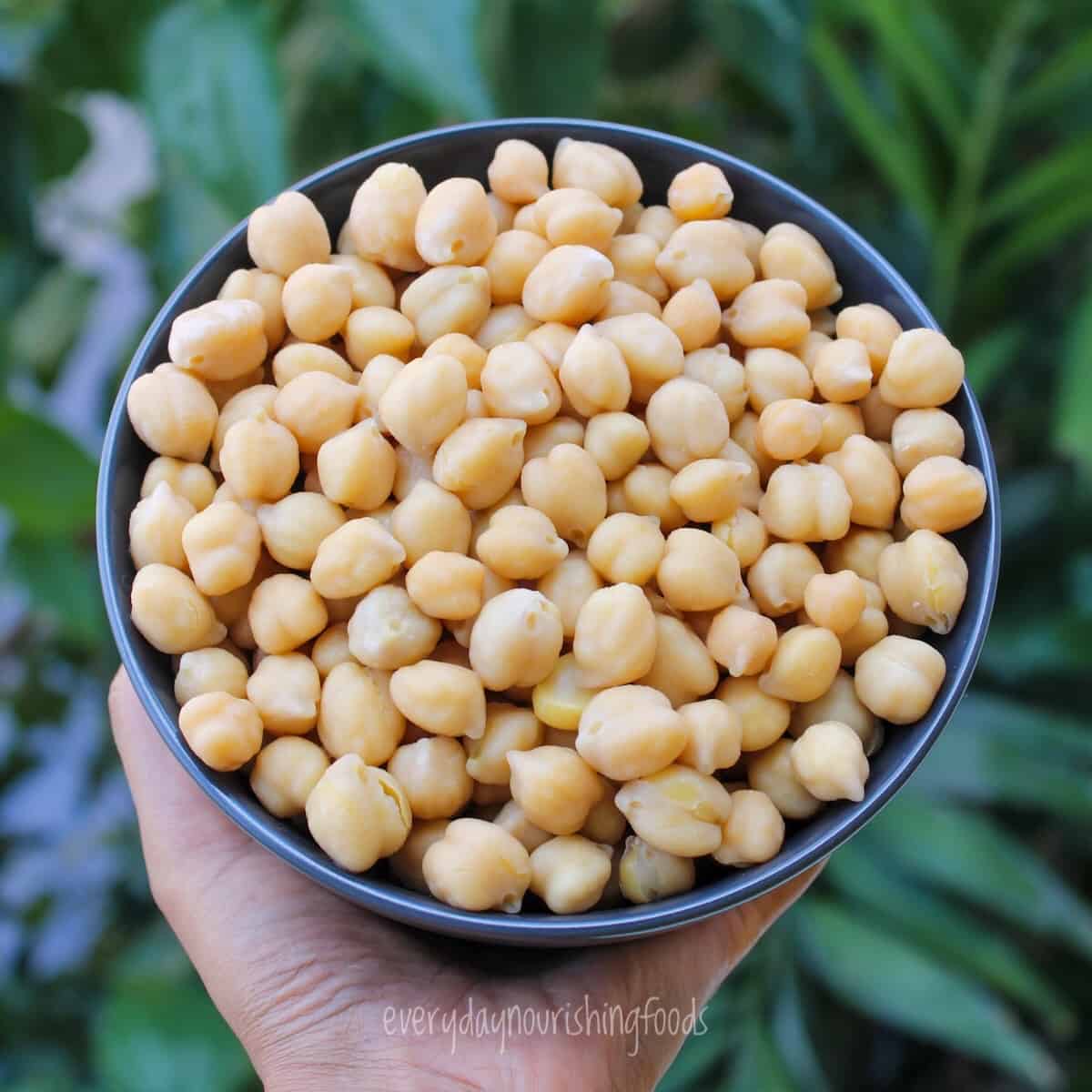 Once you cook chickpeas at home, you will never buy a canned one again. This detailed post will help you cook chickpeas from scratch. I prefer soaking my chickpeas, but Instant pot helps you cook dried chickpeas in no time.
Cook perfect black-eyed peas at home using my recipe and use them in various recipes. My favorite way to enjoy them is a simple black-eyed pea salad. What is yours?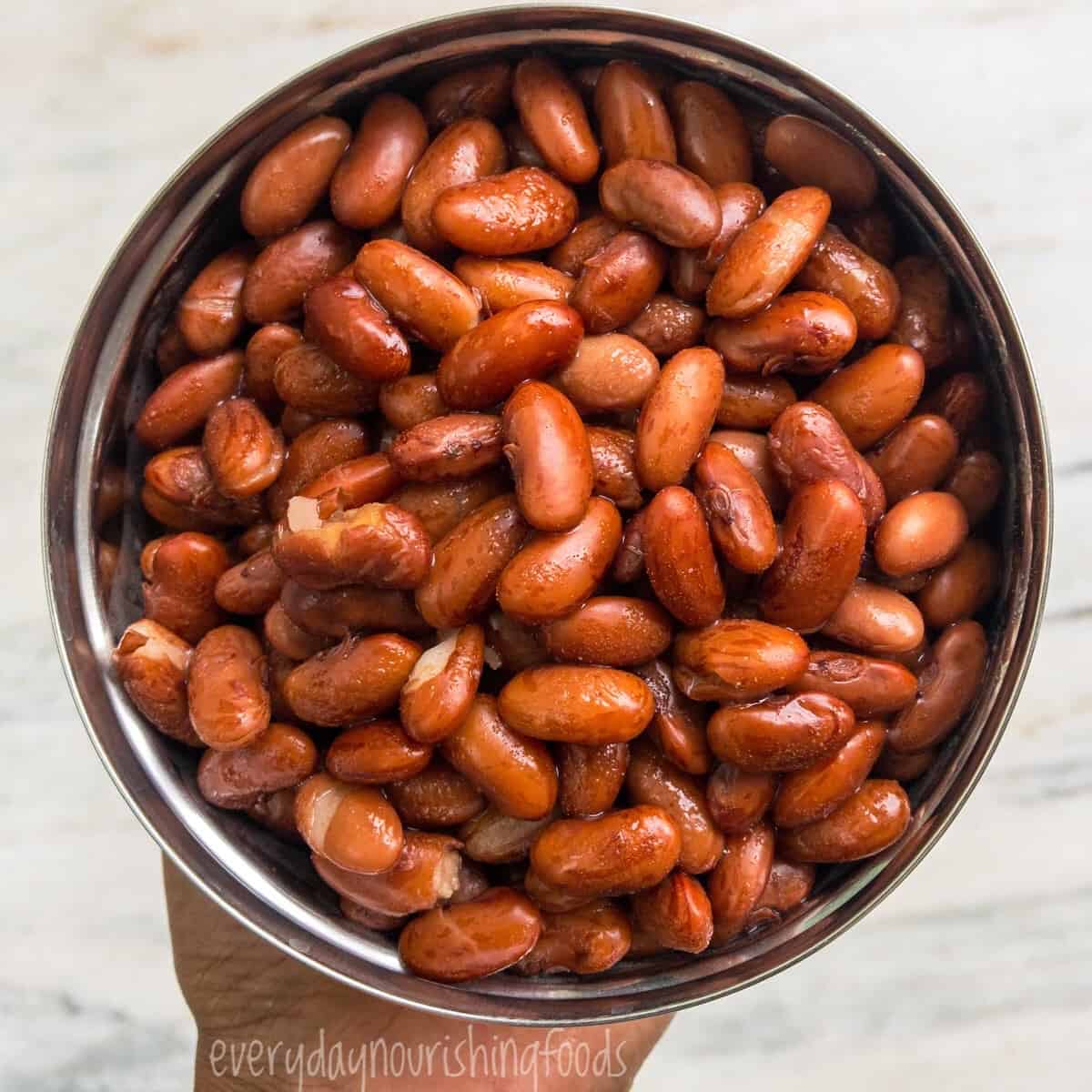 Instant pot makes the best beans. With little effort, you can cook bans at home that will save you a lot of money and are healthy. And once you have cooked beans, make a salad, rice, chili, soup in no time.
Have you tried this recipe? Provide your feedback by giving a star rating and/or leaving comments. And don't forget to share the recipe with others on Facebook, Instagram, Pinterest, or Twitter.
Recipe
Tried this recipe?
Give the rating by clicking ★ below
Easy vegetarian Instant pot recipes (Indian & more)
Are you looking for easy instant pot recipes? Here is the collection of vegetarian instant pot recipes that are healthy, delicious, easy to make at home. Start making healthy instant pot recipes with this quick quinoa vegetable pilaf.
Ingredients
2

cups

quinoa

(raw)

2.5

cup

water

or use vegetable stock

1

cup

carrots

finely chopped

½

cup

green beans

chopped

½

cup

onions

chopped

2

tablespoon

oil

1

teaspoon

dried oregano

1

bay leaf

1

teaspoon

ginger

chopped

1

teaspoon

black pepper powder

adjust according to your preference

Salt to taste
Instructions
Chop the veggies and keep them aside.

Wash the quinoa at least 2 to 3 times, drain the water completely, and keep it aside.

Start the Instant pot in sauté mode.

Once it is hot, add oil, bay leaf, and chopped ginger.

Now add onions and let them fry for a minute. 

To these onions, now add the chopped veggies.

Fry the veggies for a couple of minutes and add washed quinoa.

Mix it once, add pepper powder, dried oregano and fry it for a couple of minutes.

Switch off the Instant pot and add water to the inner pot. You can check the salt at this stage and adjust it if needed.

Close the instant pot with its lid and cook it on manual or pressure cooker mode for 2 minutes on high pressure.

Once the Instant pot beeps, switch it off and wait for the pressure to release naturally.

Open the lid now and fluff it up.

And easy quinoa pilaf is ready to serve!
Notes
Nutrition values are my rough estimates. Please feel free to use your calculator if you rely on them for your diet.
Nutrition
Calories:
267
kcal
Carbohydrates:
40
g
Protein:
9
g
Fat:
8
g
Saturated Fat:
1
g
Polyunsaturated Fat:
3
g
Monounsaturated Fat:
4
g
Trans Fat:
1
g
Sodium:
24
mg
Potassium:
428
mg
Fiber:
5
g
Sugar:
2
g
Vitamin A:
3636
IU
Vitamin C:
3
mg
Calcium:
43
mg
Iron:
3
mg