Are you looking for vegan dinner ideas? Then this collection of 31 healthy vegan dinner recipes is for you! You can make all these plant-based recipes at home from scratch in no time.
Whether you are already a vegan or trying to eat less meat, you must make these easy and delicious vegan recipes. And I am sure you will not be disappointed.
All these vegan dinner recipes are
Easy to make, some of them are instant pot recipes, and you can make dinner at home even if you are out of time.
Delicious. And healthy eating need not be boring anymore.
Wholesome with plant-based ingredients.
A colorful and vibrant soup bowl is a comforting dinner on any day. So make this vegan black-eyed peas soup in less than one hour and enjoy your mealtime.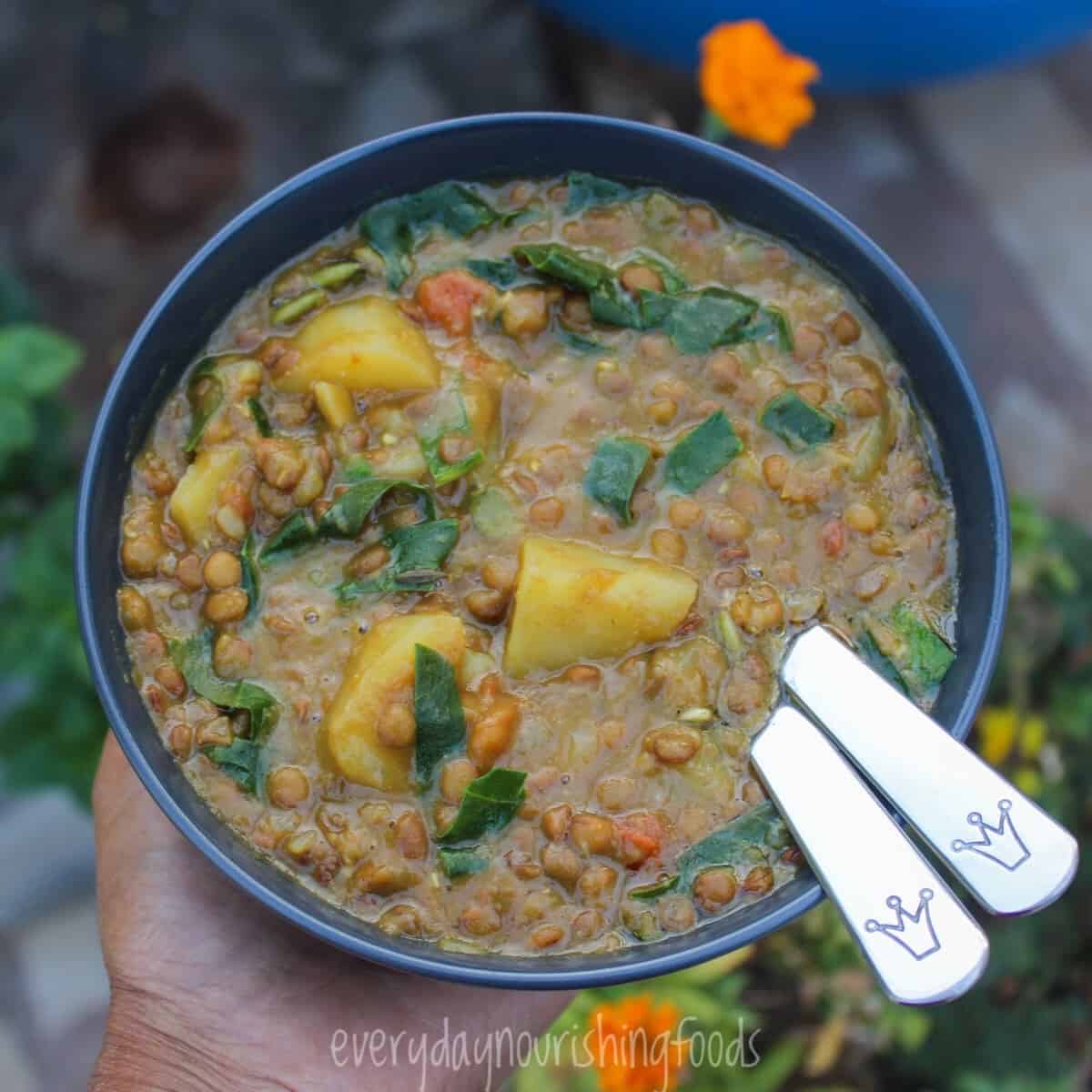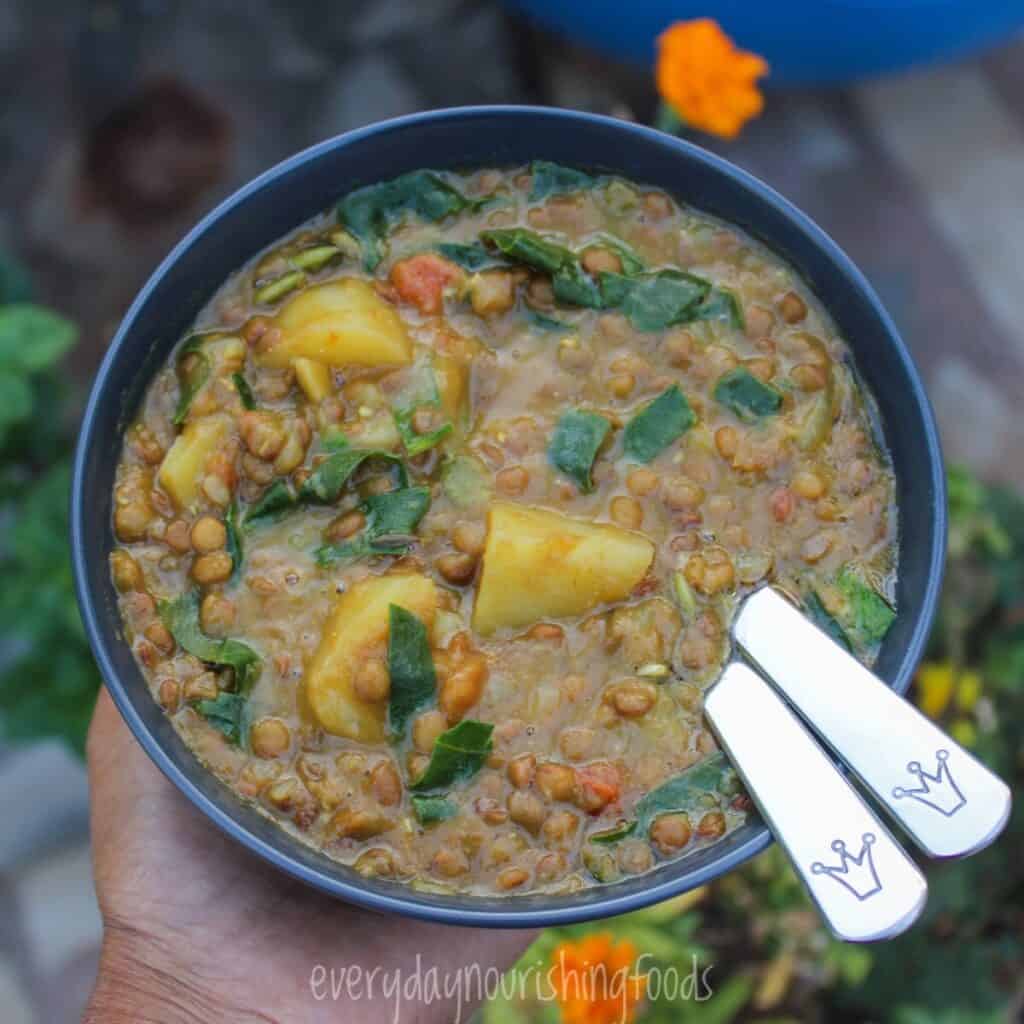 With simple pantry ingredients and detailed instant pot and stovetop instructions, you can make a healthy meal quickly at home.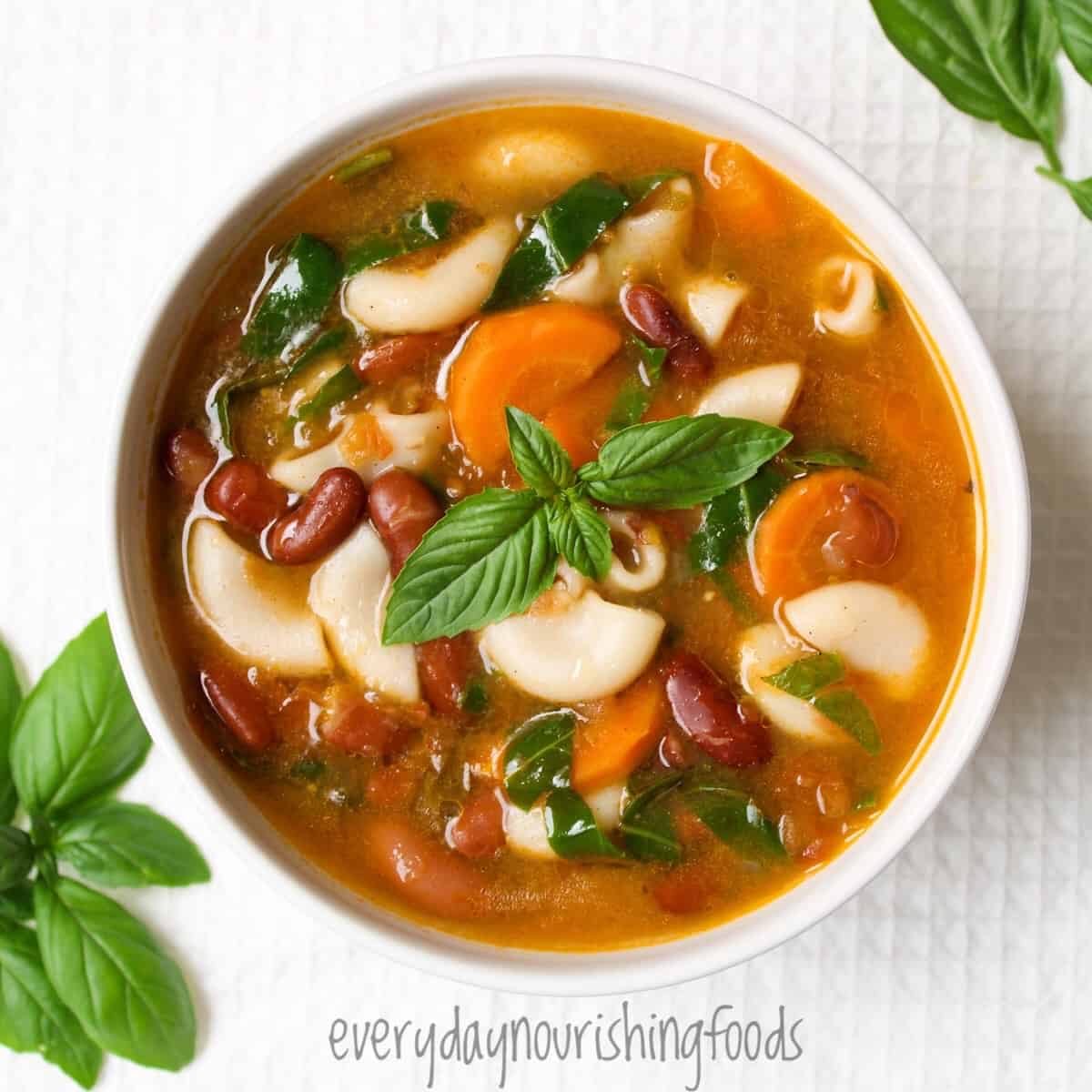 This Instant pot vegan pasta e Fagioli is super easy to make and full of flavors. This soup will be a wholesome and complete meal that doesn't need side dishes.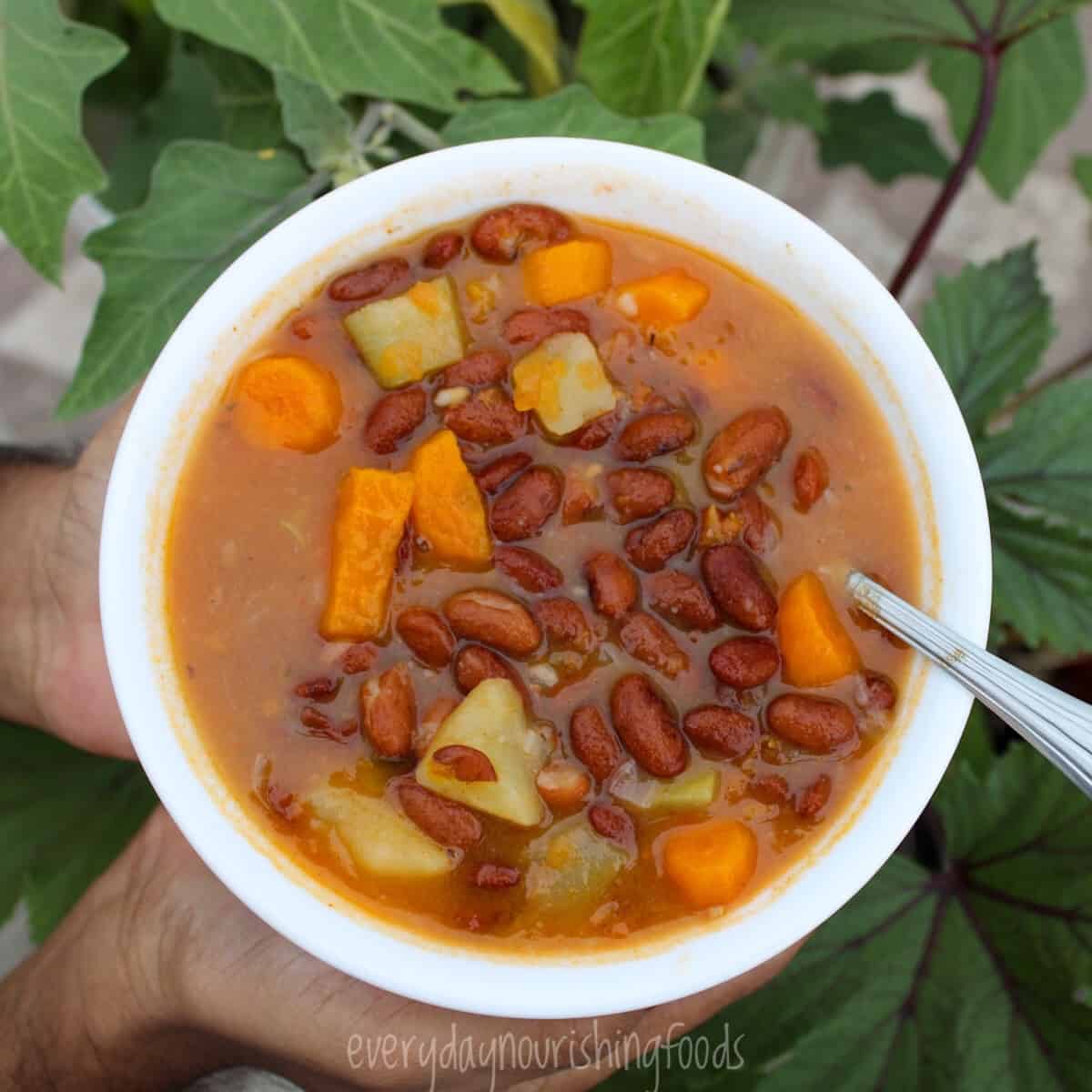 You can make this kidney beans soup with seasonal veggies in less than 30 minutes. If you are really out of time, dump all the ingredients in the Instant pot, and nourishing soup is ready to enjoy.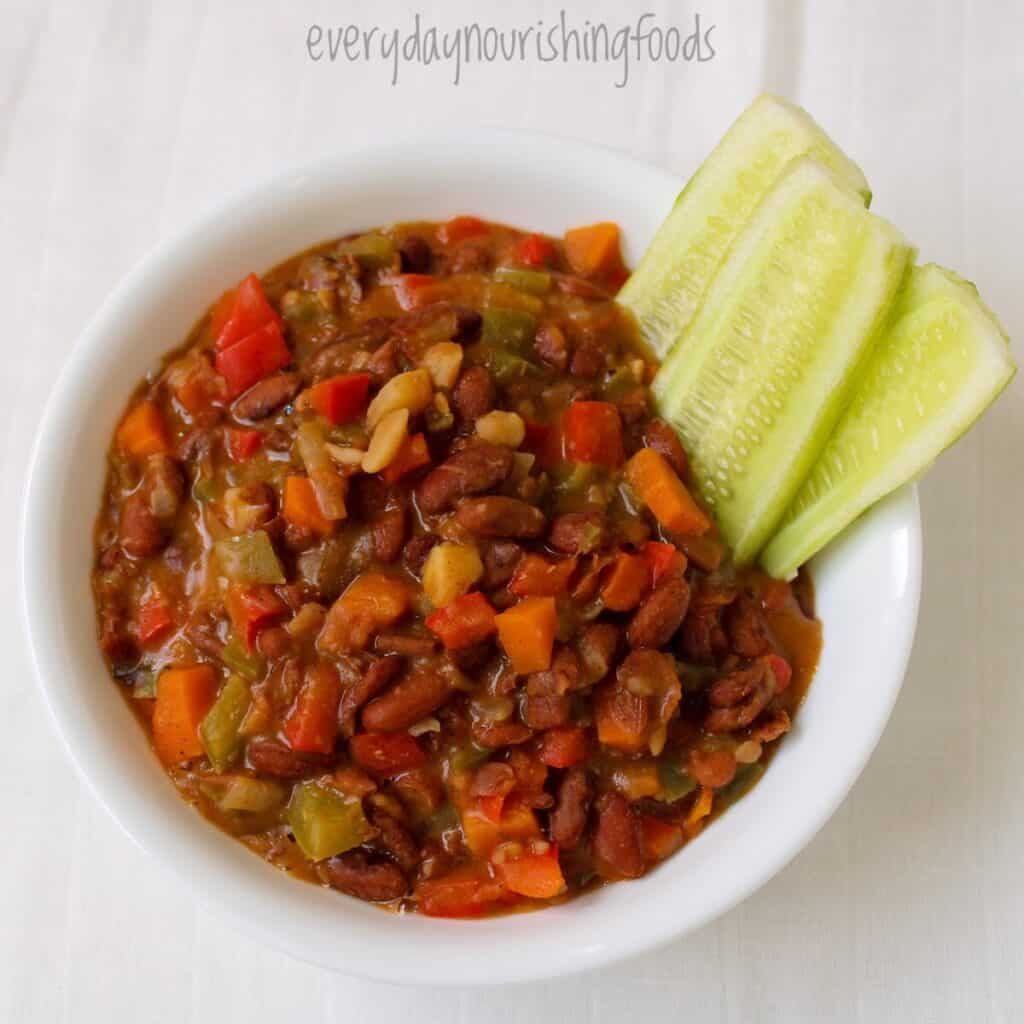 This simple and flavorful vegan kidney bean chili recipe is easy to make at home from scratch with pantry staple ingredients. This recipe uses kidney beans, but you can substitute them with any beans or chickpeas.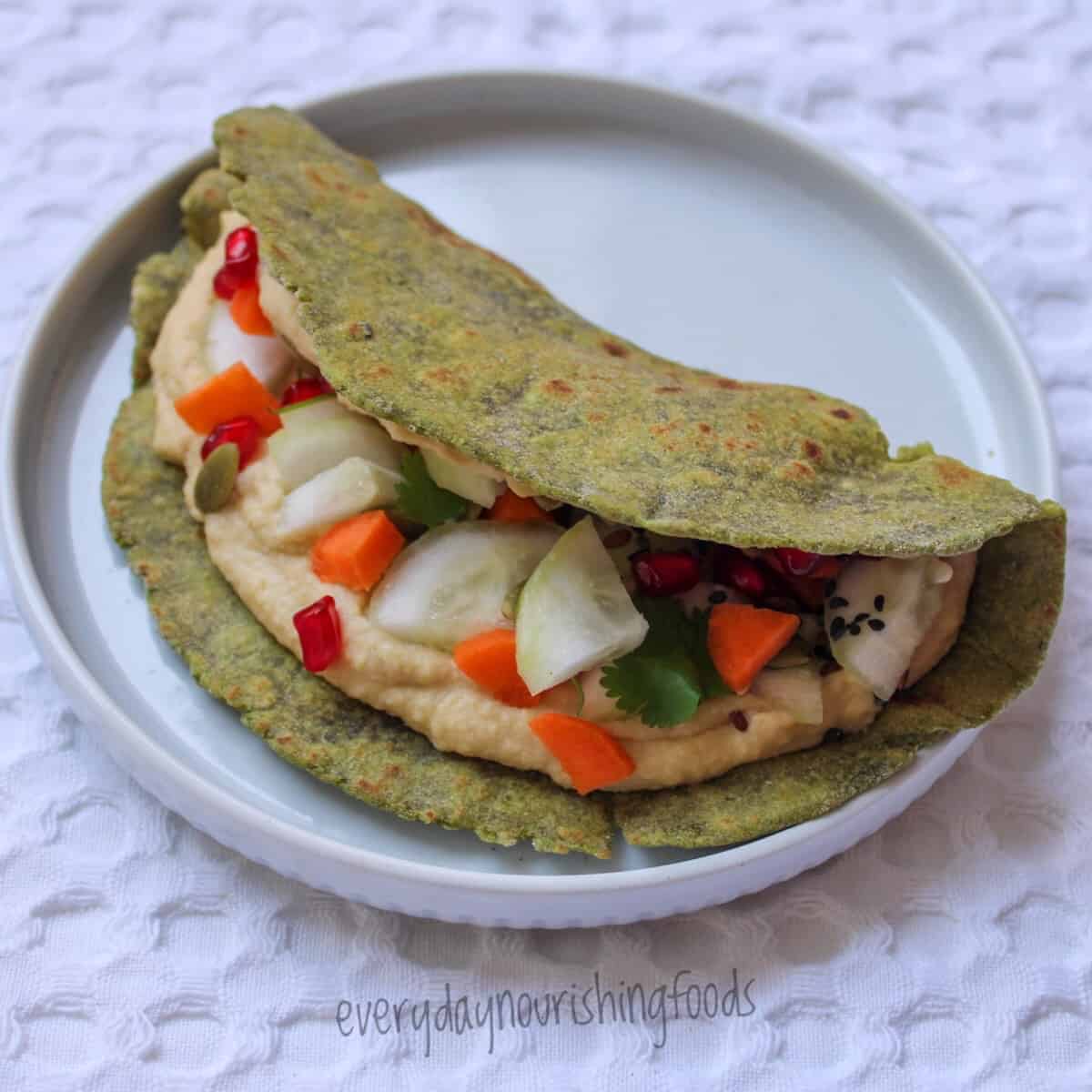 Are you bored of soups and stews for dinner? Then you should try these spinach tortillas. Though I love hummus to fill the wraps, you can use chickpea salad or bean salad as tortilla filling.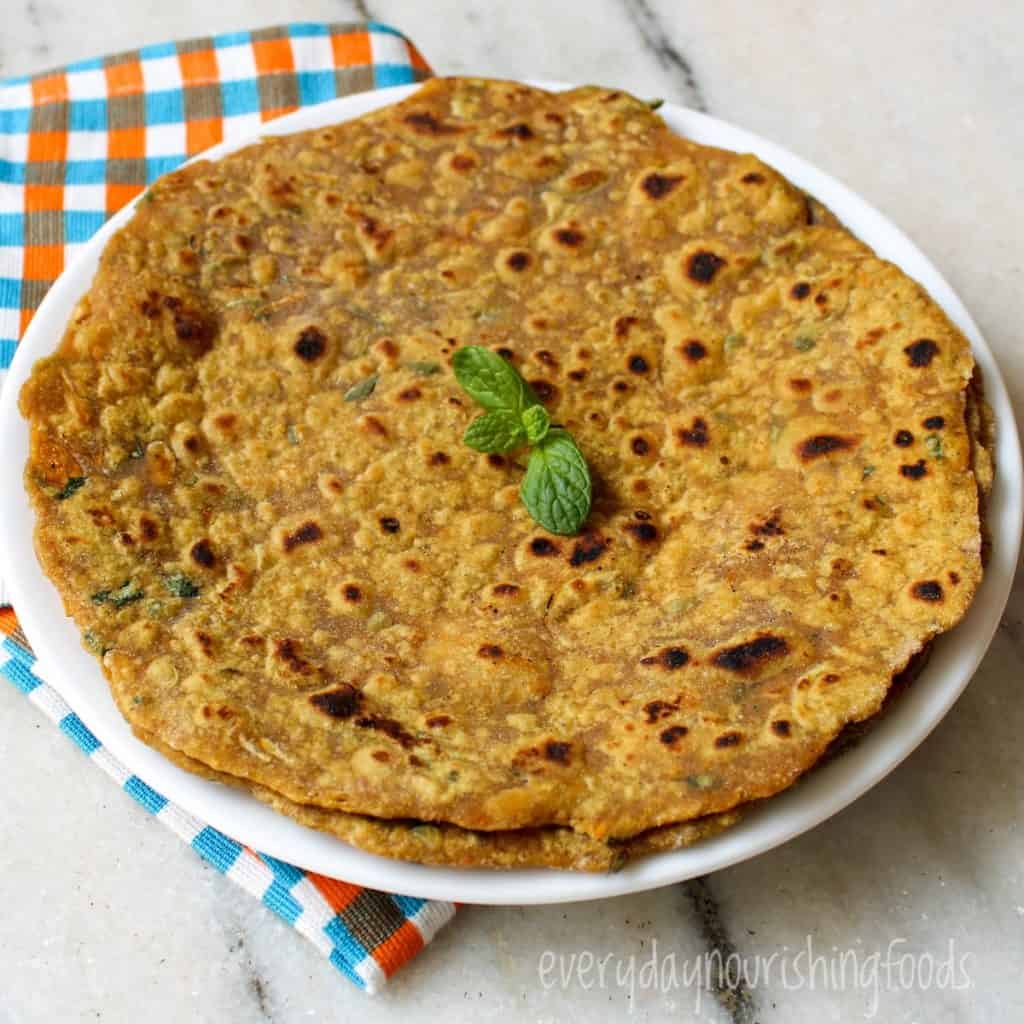 Don't like zucchini, or bored with regular zucchini recipes? Then make flatbread with zucchini, whole wheat flour and enjoy them as tacos, wraps or have them with curry.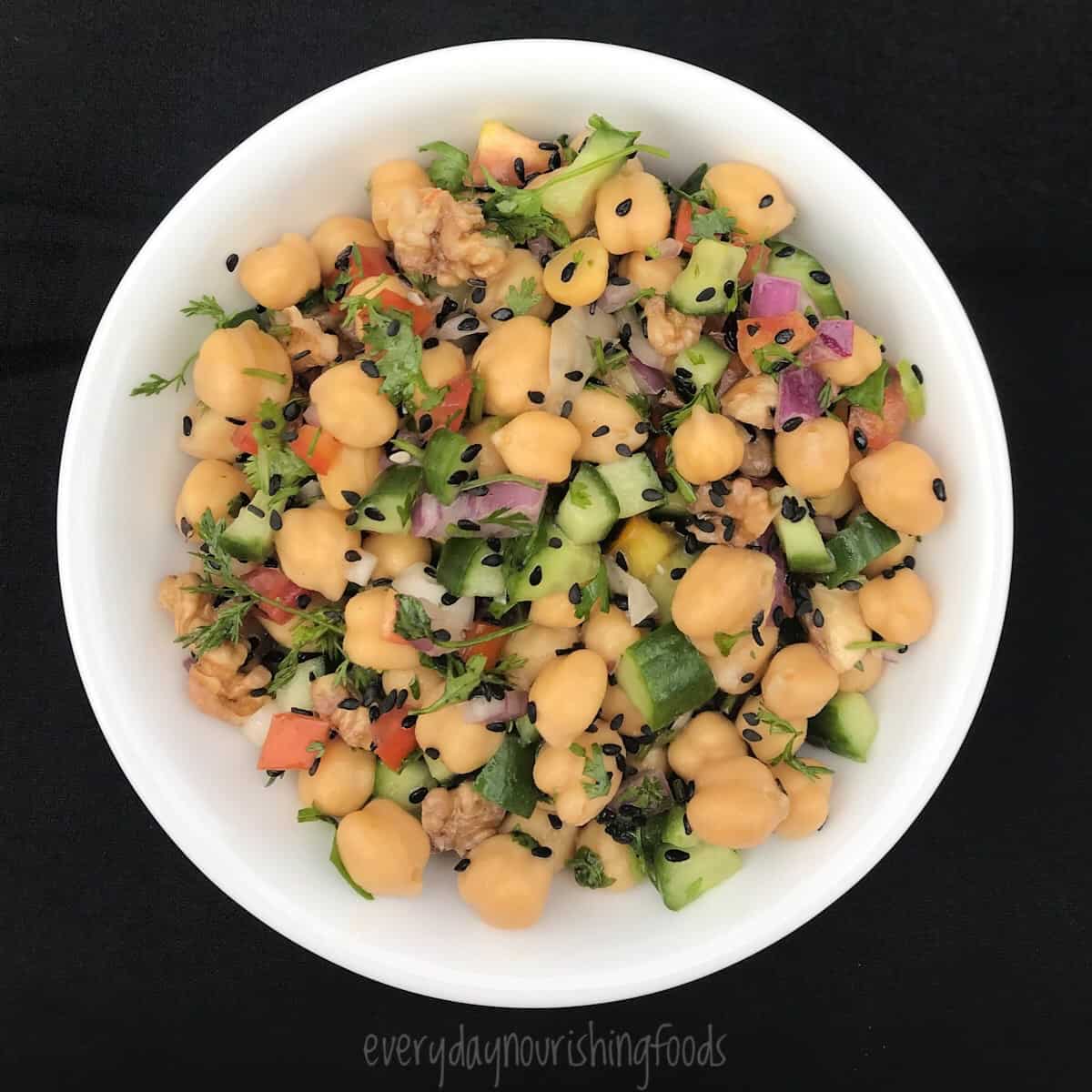 Sometimes dinner has to be light. This spicy chickpea salad is all you need to make your dinner healthy and flavorful.
Do you love salads for dinner? Then make this easy black-eyed peas salad recipe and serve it with mashed potatoes or pasta for a quick weekday dinner. This vegan and gluten-free salad is so easy to make, and you will repeat it in your meal plan.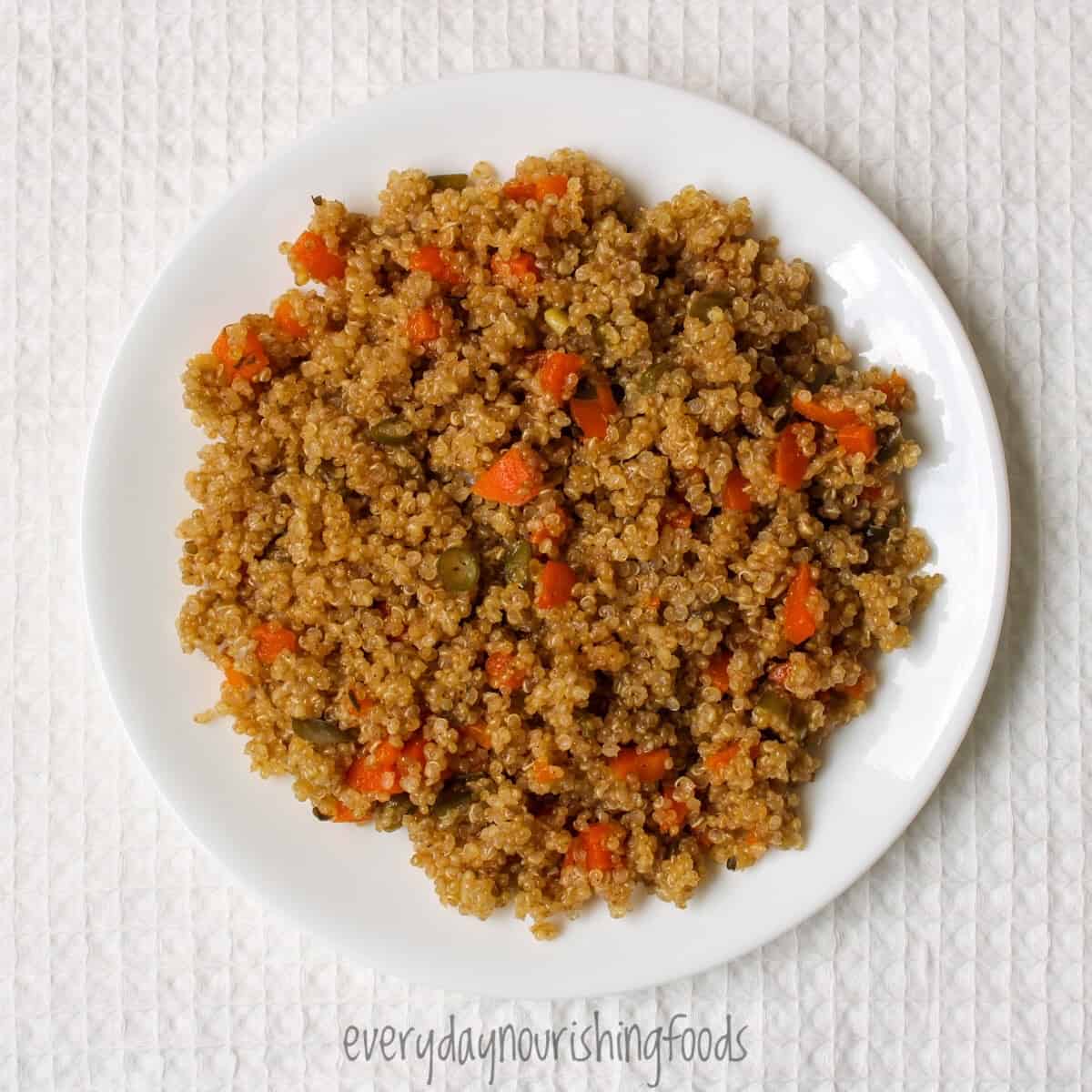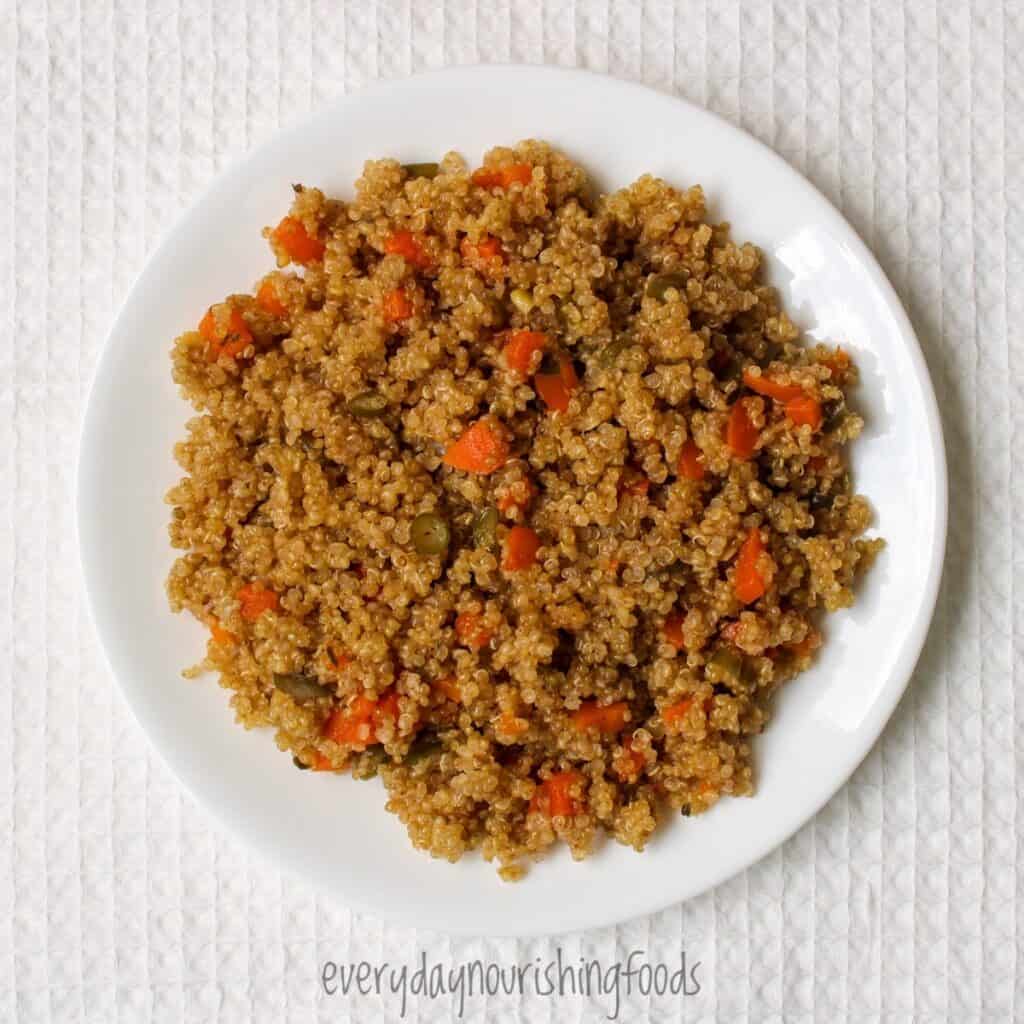 This quinoa pilaf recipe is very adaptable, and you can use any veggies according to season and availability. This dish is naturally vegan, gluten-free, and high in protein.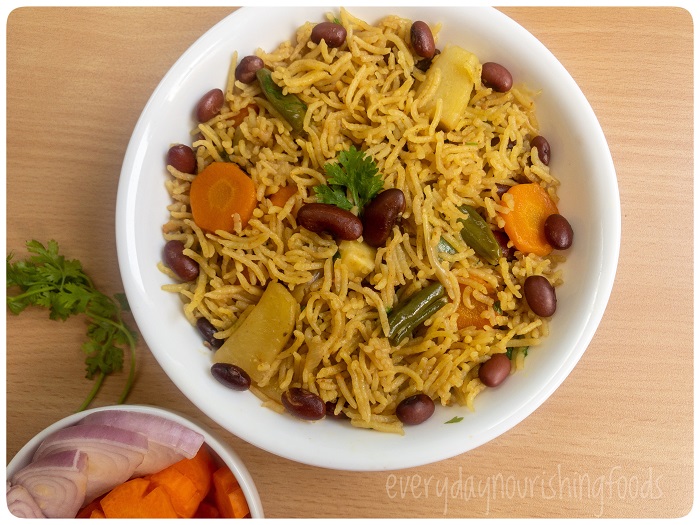 Simple rice and beans is comfort food. Make this easy rice and kidney beans recipe today and serve it for your dinner. This vegan and the gluten-free dish is very versatile, and you can serve it as pilaf, taco, burrito.
Lentils and rice pair very well, and they make a complete meal.
This instant pot lentils and rice is a foolproof recipe that yields a flavorful and filling dinner in no time.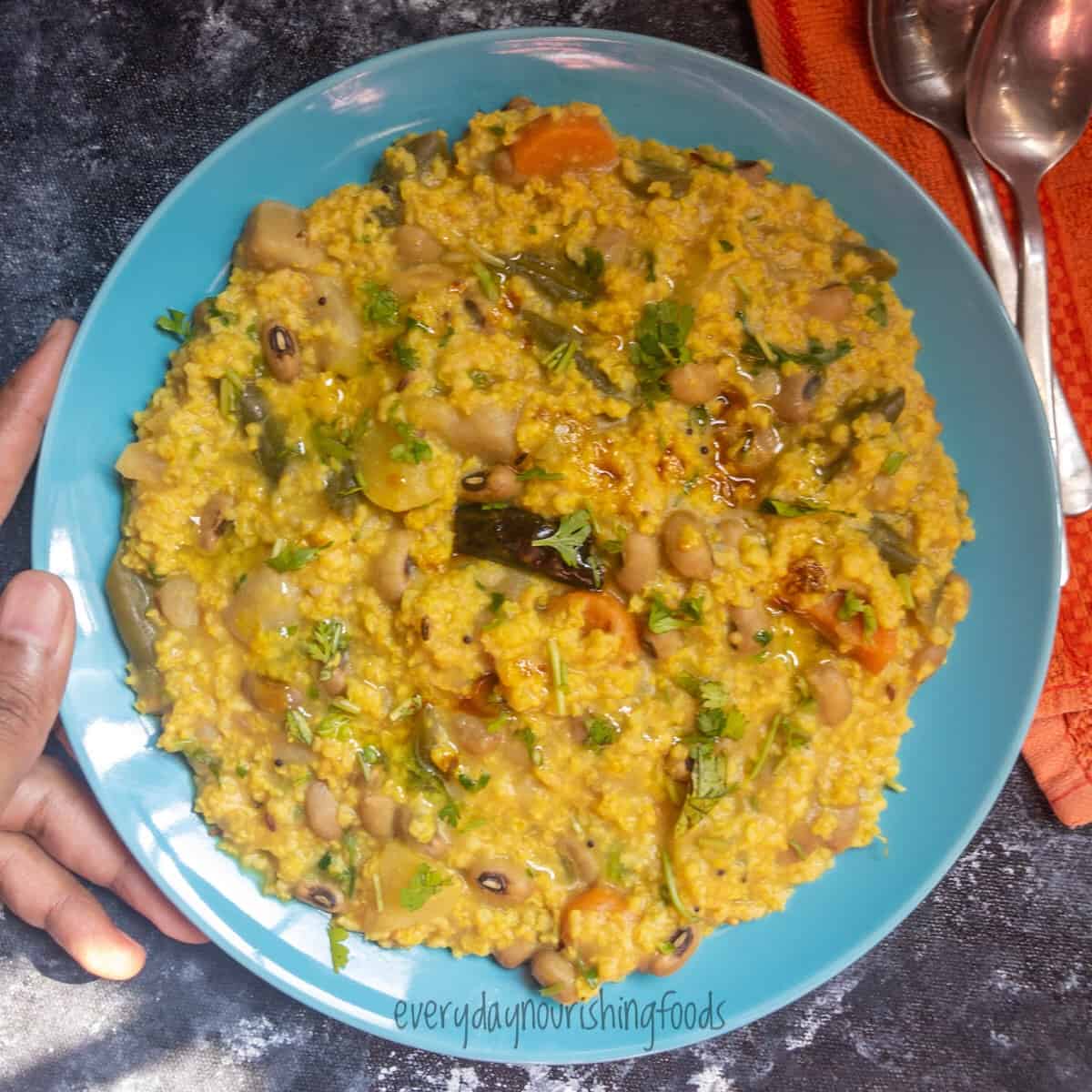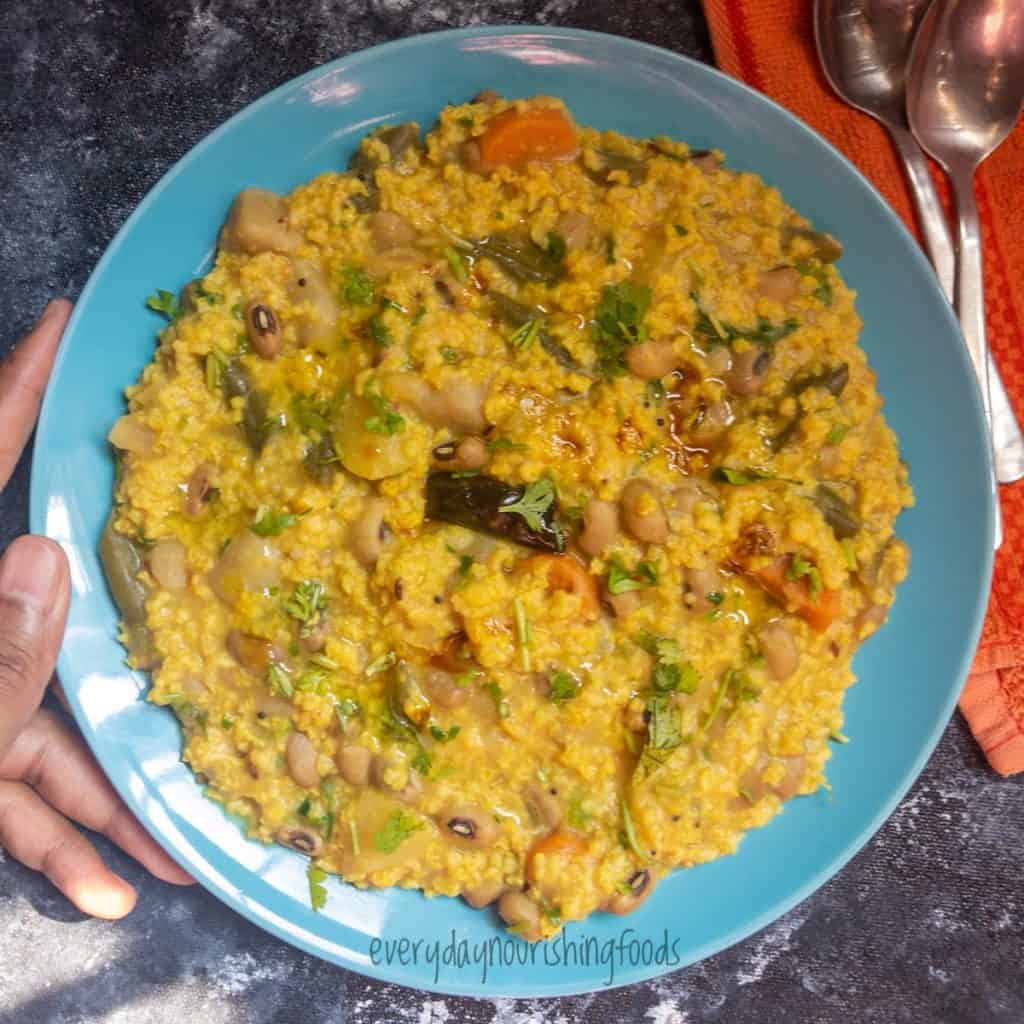 You should include this warm and healing Kitchari in your dinner menu, especially after holiday eating or when you are under the weather. This recipe uses millet, and you can make this healthy Kitchari with quinoa and rice.
Are you bored with regular oatmeal? Then try this savory oatmeal and make dinner in under 30 minutes.
Out of pasta sauce but craving for a good pasta? Then make this quick pasta recipe from scratch that doesn't use any store-bought tomato sauce.
Do you love mushrooms? I love mushrooms and potatoes, and this mushroom stir fry with potatoes is so flavorful and filling dinner. Don't like potatoes? You can replace them with cooked pasta or use it as a sandwich or taco filling.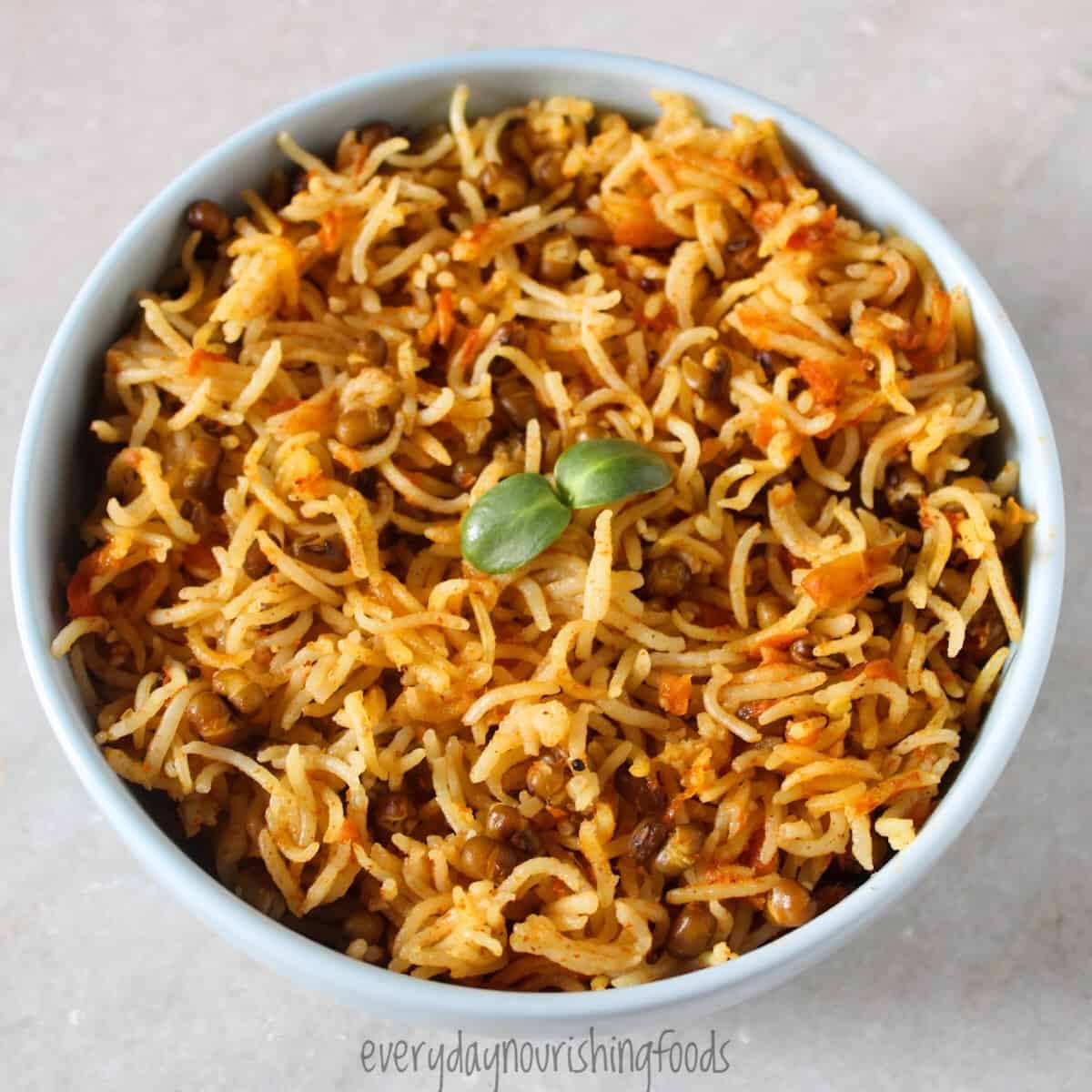 Who doesn't love one-pot dishes? This easy and flavorful Instant pot tomato rice recipe is a keeper. Though you can serve this dish as it is, you can also make tacos, burritos, salads using this.
Make restaurant-style Indian chickpeas curry at home using staple pantry ingredients. This chana masala recipe is vegan, gluten-free, and perfect for dinner.
Serve this simple chickpea vegetable curry in a soupy coconut broth with rice or flatbread for your busy weekday dinners. This flavorful mixed vegetable curry recipe is vegan, gluten-free, and protein-rich.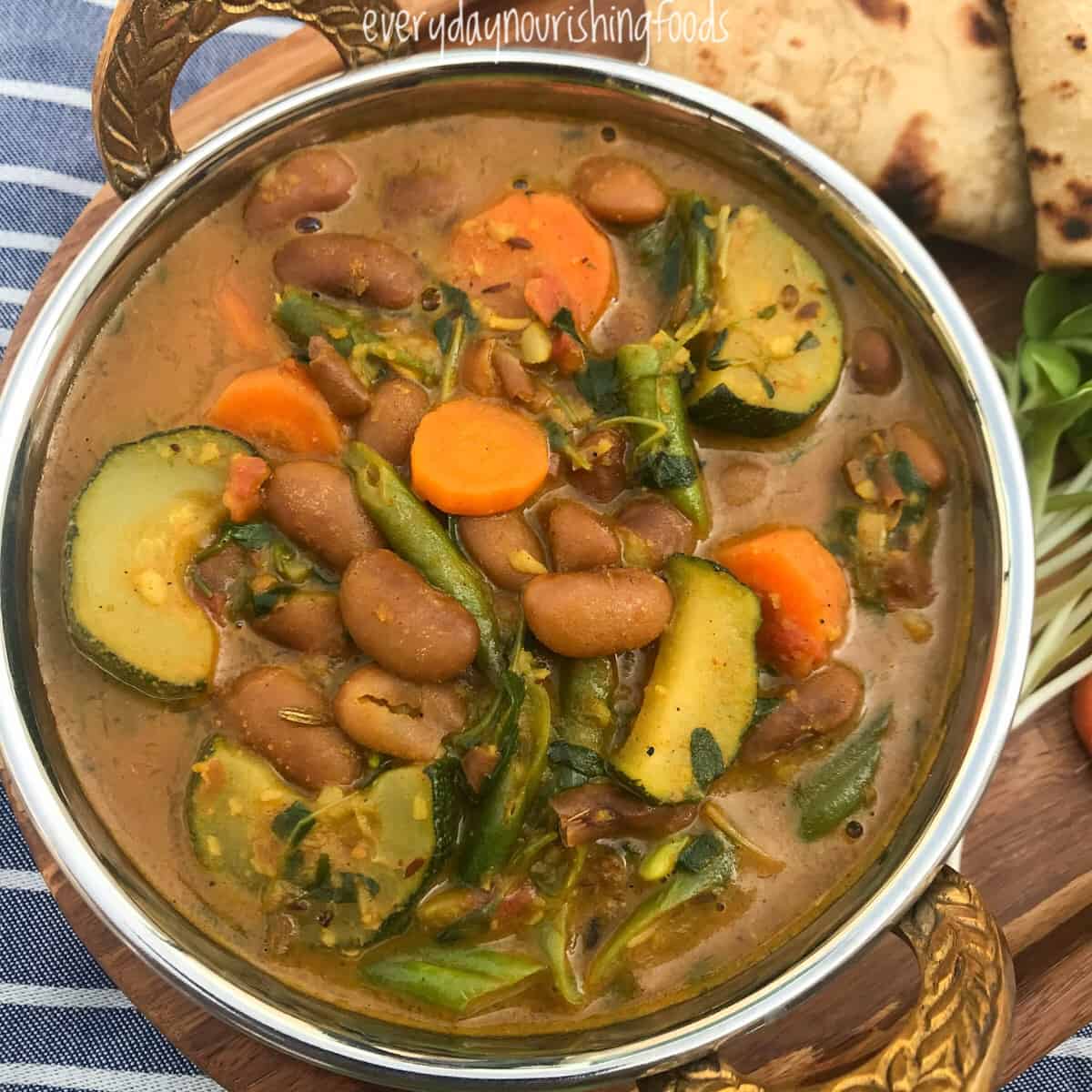 Who doesn't love healthy, tasty, and easy-to-make recipes? And this bean curry ticks all those boxes. Make this simple everyday curry with kidney beans and serve it over rice, millet, quinoa, or dunk your vegan naan bread.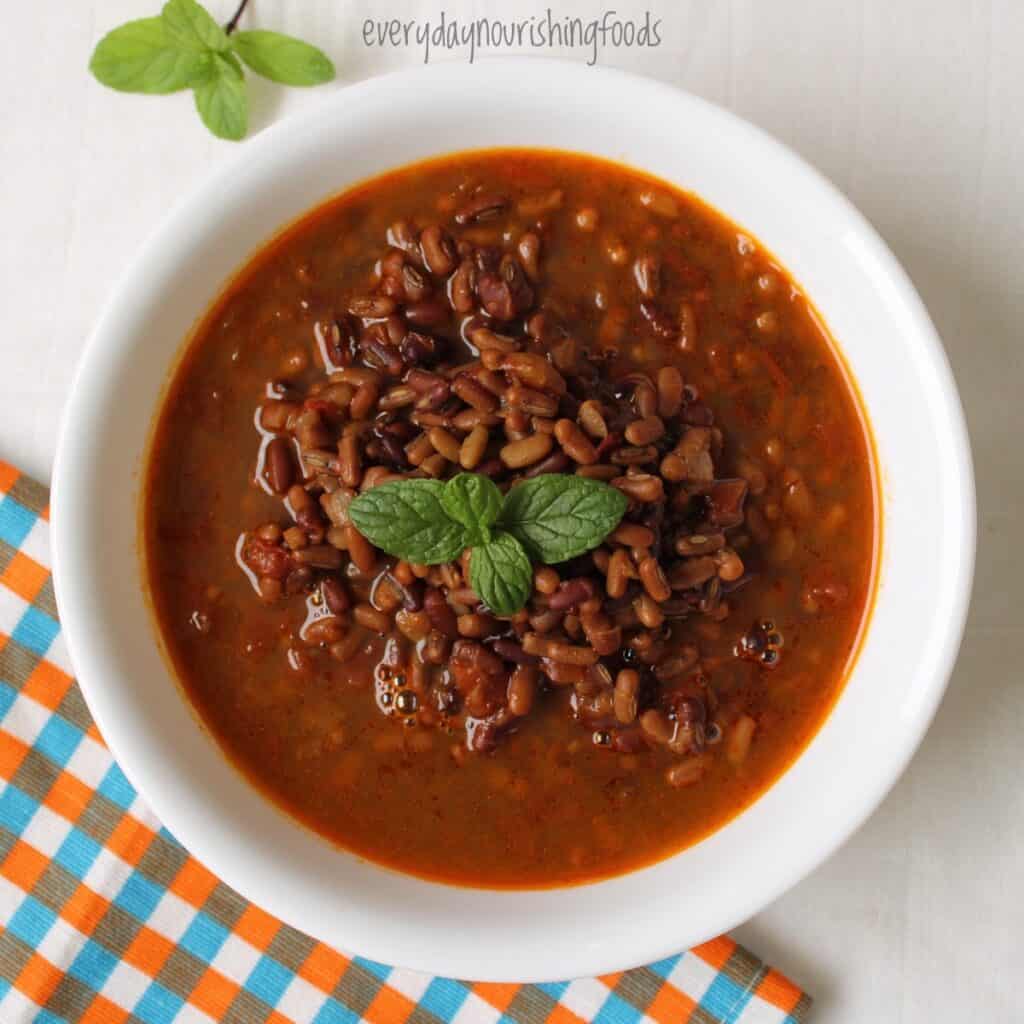 Earthy flavored curried adzuki beans will please everyone at home. Serve this over fluffy rice, quinoa, or millet for a healthy and wholesome meal.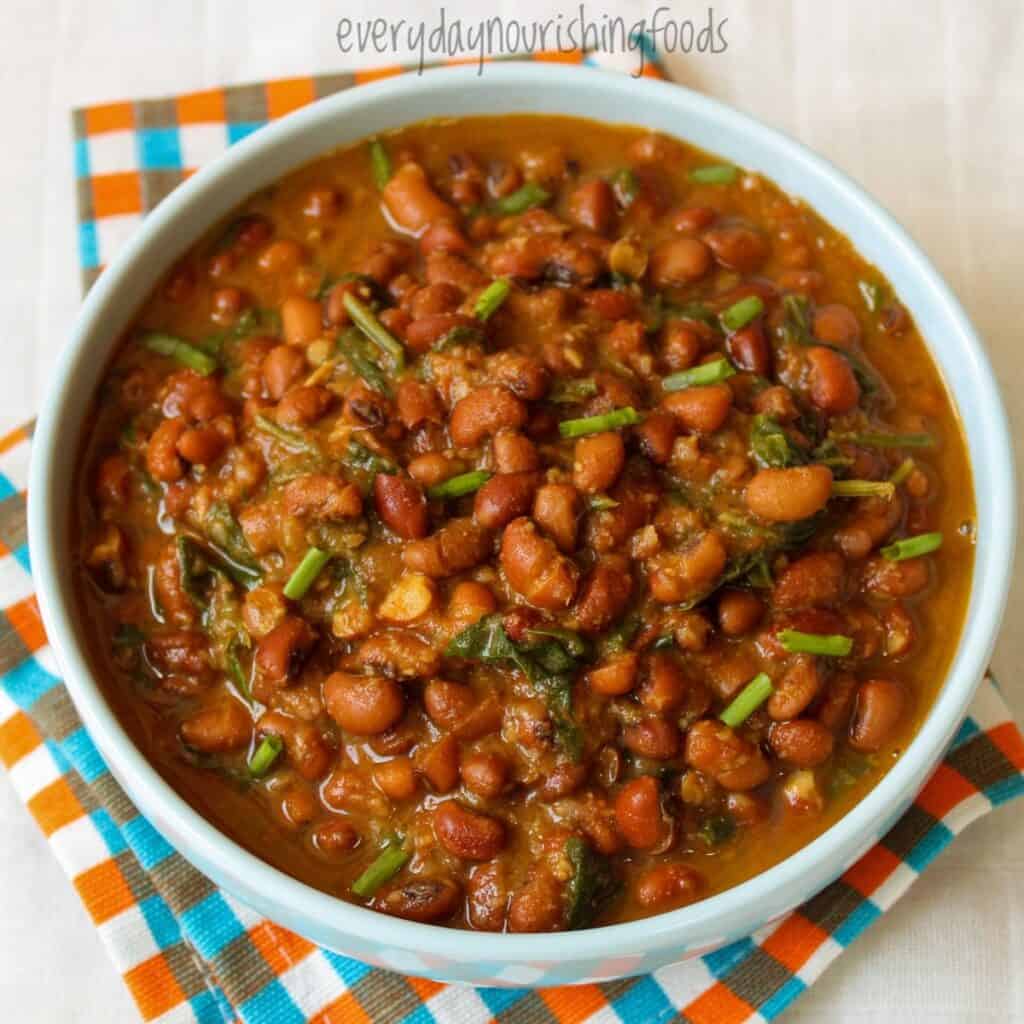 With simple pantry ingredients and an Instant pot, make this black-eyed peas curry and serve it with basmati rice or vegan naan bread. You can thin out the curry with coconut milk and enjoy it as a soup.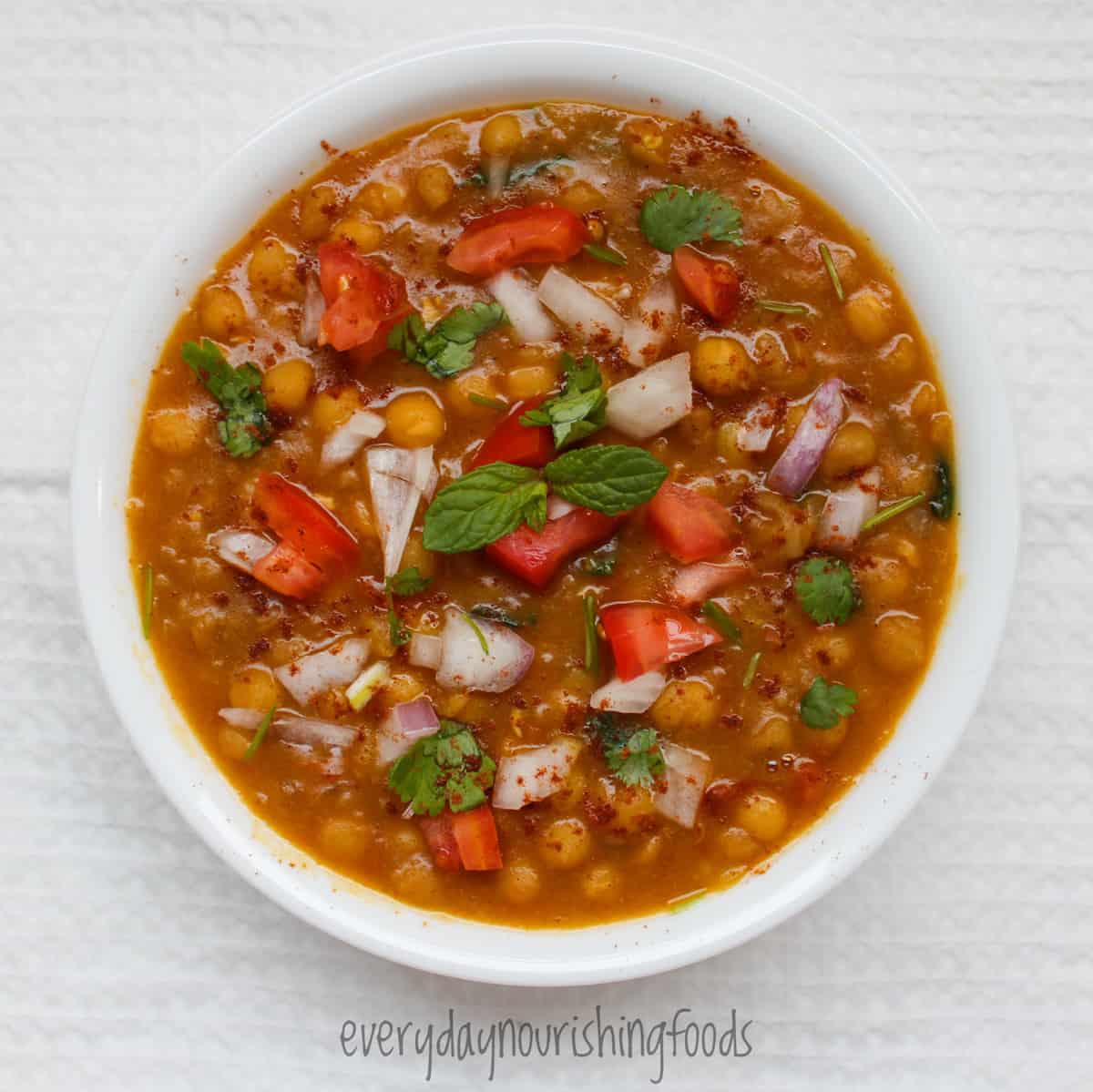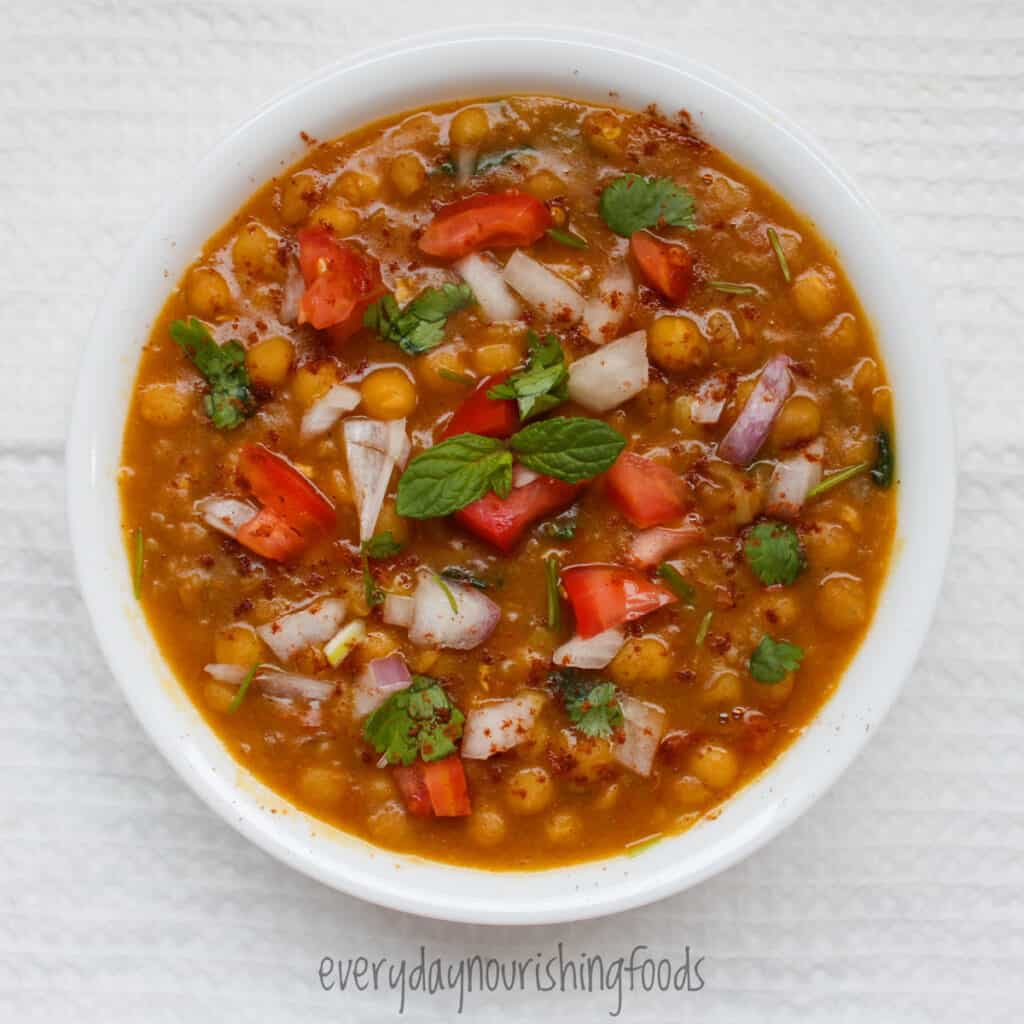 This yellow peas and potato curry is my healthy version of Indian street food. This curry can be a wholesome meal by itself. Or serve this along with some naan bread.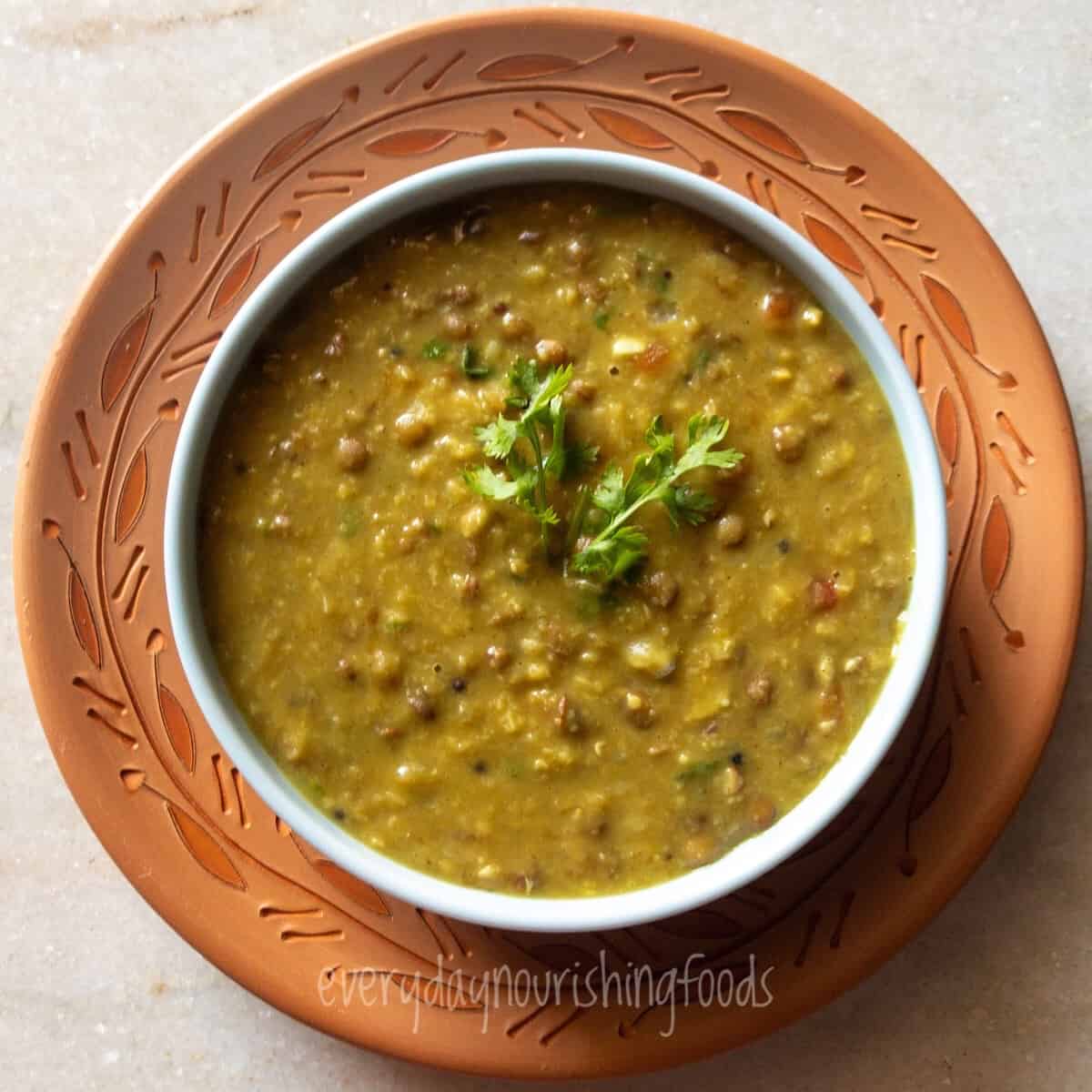 You can make hearty and warm Indian dahl at home in under 30 minutes with staple pantry ingredients and an Instant pot. This will be as flavorful as the dal that you find at your favorite Indian restaurants.
Do you love Indian-style spinach curry at local restaurants? Then make this healthy spinach curry with tofu at home with simple ingredients and enjoy it guilt-free.
Lentils and rice is comfort food. This easy spinach lentils (Spinach Dal) can be a great side dish for rice or naan bread. You can have this as a soup also for a light dinner.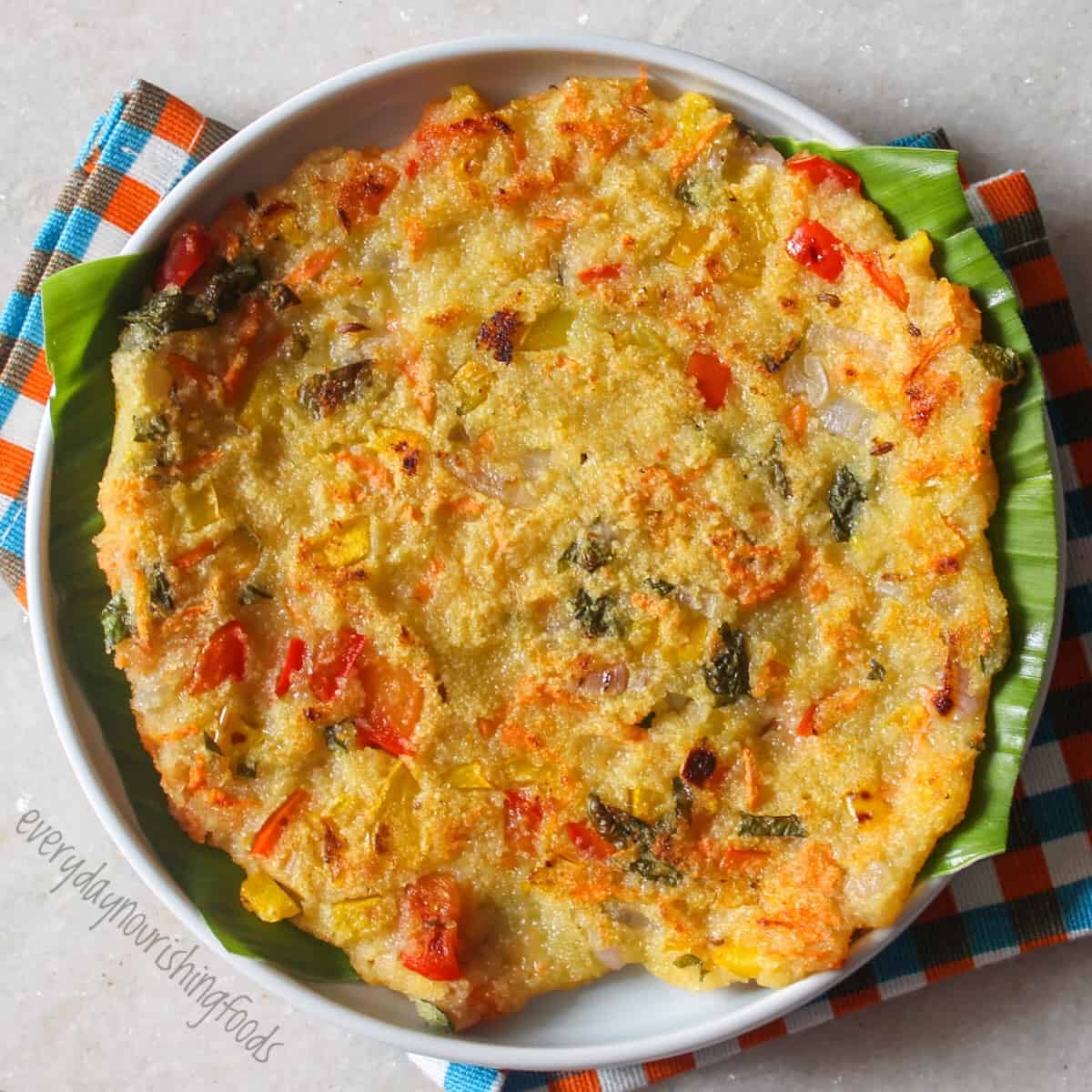 Want to have something light for dinner? Then try these savory semolina pancakes and enjoy them.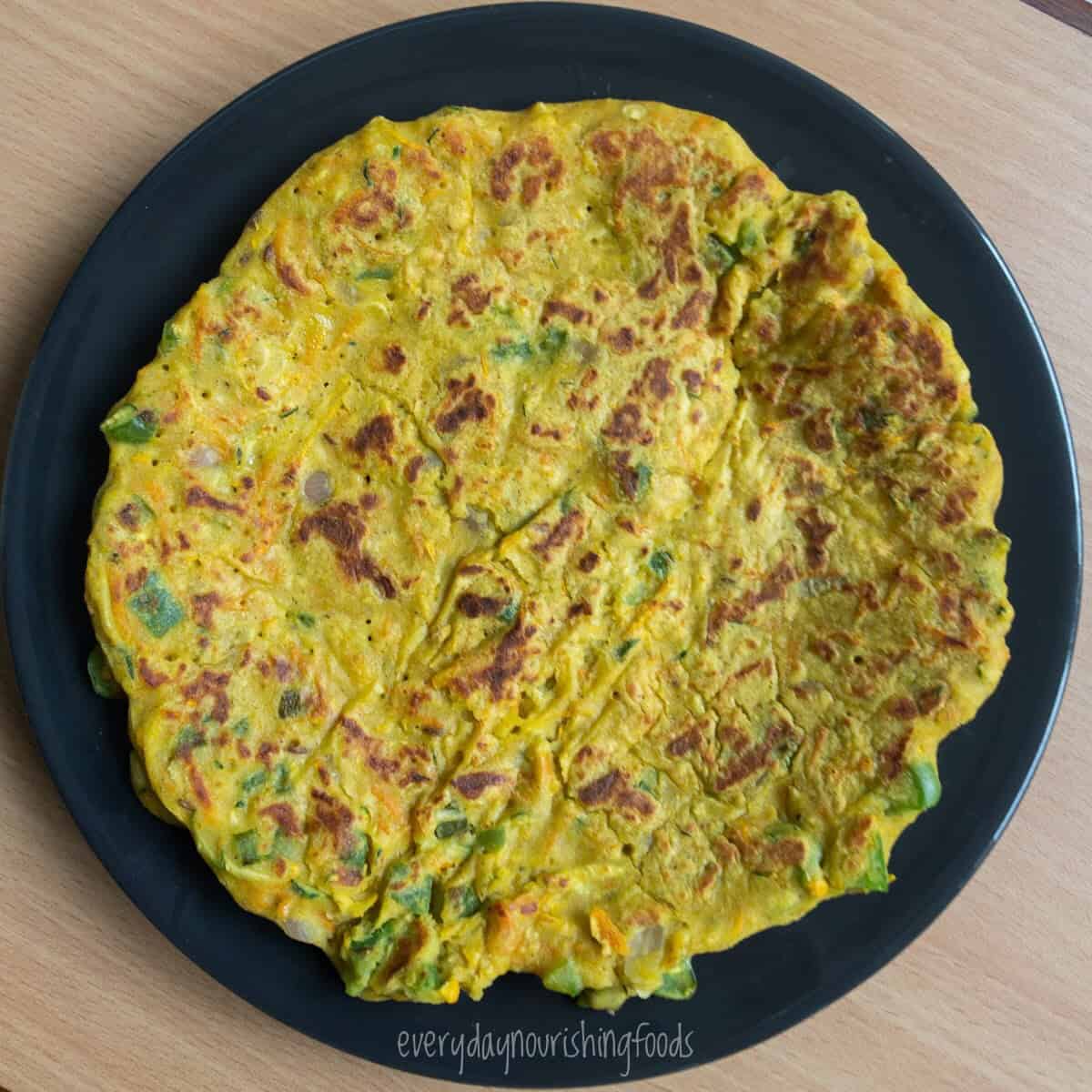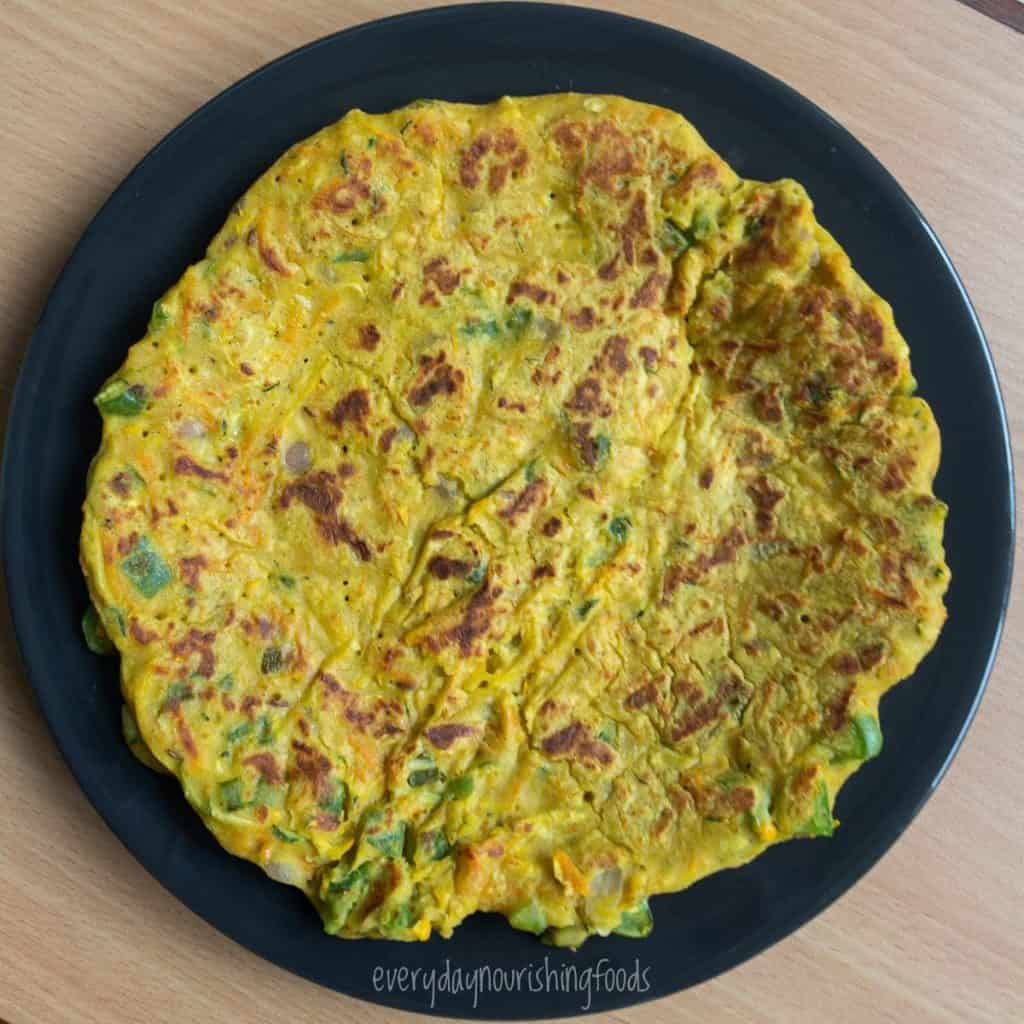 If you love savory pancakes, you should make these protein-rich zucchini and chickpea flour pancakes. If you are out of time, you can bake them. Serve them like pancakes with some vegan pesto or use them as a sandwich filling.
Are you bored of regular mashed potatoes? Then make this Indian-flavored mashed potatoes, and you will not be disappointed.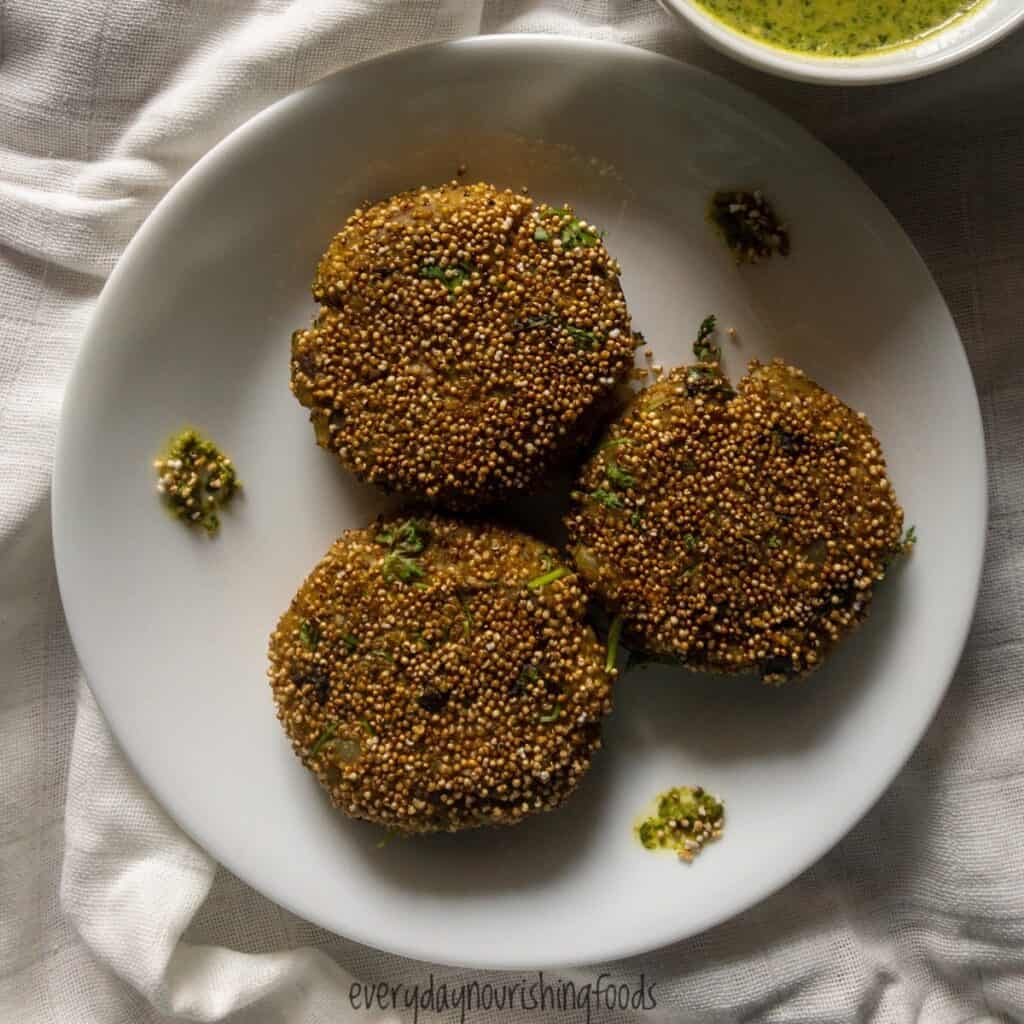 Do you have leftover boiled or mashed potatoes? Then make these flavorful mashed potato patties with mushrooms, spices and enjoy them for burger nights.
Do you want to make healthy pasta at home? Then try this vegetable pasta recipe that has more veggies than pasta and is 100% made from scratch.
Have you tried this recipe? Provide your feedback by giving a star rating and/or leaving comments. And don't forget to share the recipe with others on Facebook, Instagram, Pinterest, or Twitter.
Recipe
Tried this recipe?
Give the rating by clicking ★ below
Easy vegan dinner recipes - Coconut lentil curry
Are you looking for vegan dinner ideas? Then this collection of 31 healthy vegan dinner recipes is for you! You can make all these plant-based recipes at home from scratch in no time. Start with this easy and delicious coconut lentils curry.
Instructions
Wash, drain, and keep the lentils aside. And if you soaked the lentils, drain and keep them aside.

Heat a large pot or skillet. Once it is hot, add oil, bay leaves, cumin seeds, chopped ginger, and chopped garlic.

Then goes the finely chopped onions. Cook the onions till they turn translucent, around 4 to 5 minutes.

Now add washed lentils and mix them well.

Add spice powders - turmeric powder, ground cumin, curry powder, ground coriander, garam masala powder, and salt. Mix everything well.

Add water to the pot and let the lentils cook for about 35 to 40 minutes or until they are tender enough.

Once the lentils are cooked as per your liking, add finely chopped spinach and coconut milk.

Let the lentil curry simmer for a couple of more minutes, and take it out of the heat.

Creamy and delicious coconut lentil curry is ready to serve! 
Notes
Nutrition values are my rough estimates. Please feel free to use your calculator if you rely on them for your diet.
Nutrition
Calories:
332
kcal
Carbohydrates:
34
g
Protein:
15
g
Fat:
16
g
Saturated Fat:
11
g
Polyunsaturated Fat:
1
g
Monounsaturated Fat:
3
g
Trans Fat:
1
g
Sodium:
618
mg
Potassium:
766
mg
Fiber:
16
g
Sugar:
2
g
Vitamin A:
2143
IU
Vitamin C:
11
mg
Calcium:
79
mg
Iron:
7
mg